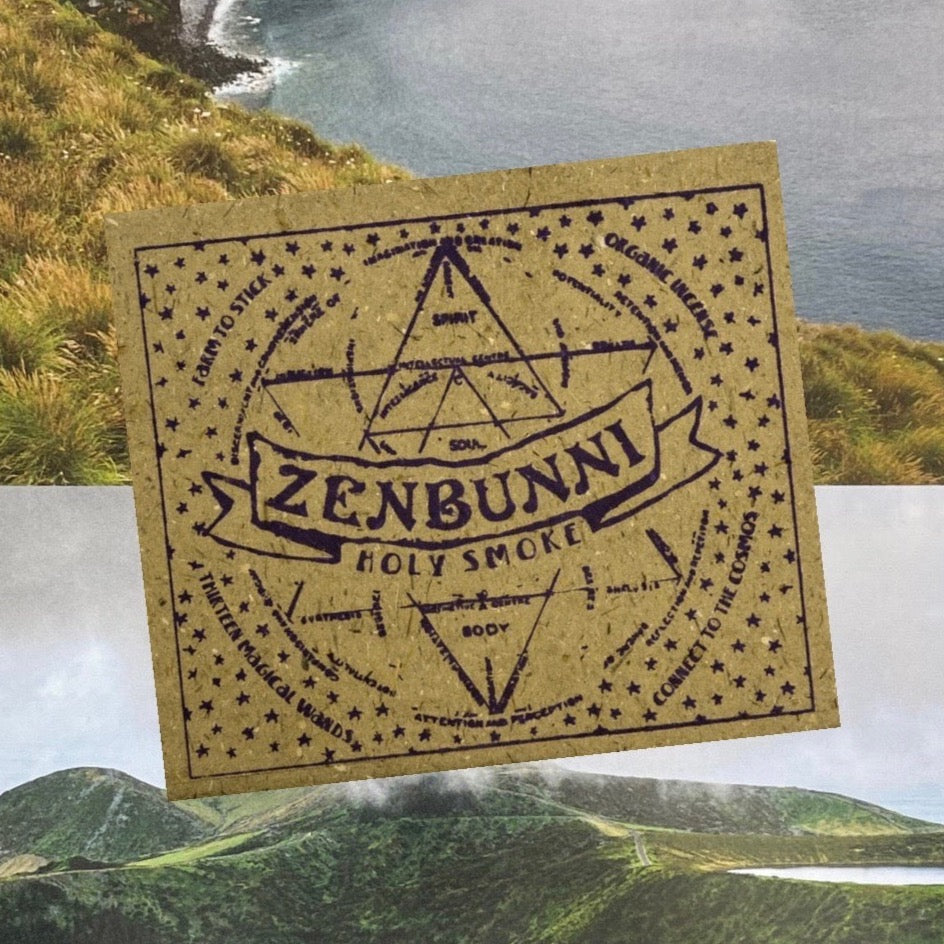 Indonesian Farmers unite for a family that craft and preserve local and ancient traditions by working with pure ingredients from time honored recipes deeply rooted in their culture. ZenBunni is blessed to be the only people in the world to work with them to create the version of their secret recipe of sacred herbs and flowers that are hand rolled just for ZenBunni. They are continuing a 5000 year old tradition of burning incense with their beloved Holy Smoke….Enjoy!
Average Burn Time: 30 min / stick
13 magical wands per box

PLANT MAGIC
Ancient synergy of plants come together over fire
To Evoke, Enchant, and to Clear
For Sacred Ceremony or Simply Smudging and Aromatic Bliss
INGREDIENTS
Free of Synthetic Binders and Impure Ingredients
A proprietary blend of Indonesian flowers, herbs, roots, nuts, and spices.
 ABOUT ZENBUNNI
Zen and Bunni met many moons ago after dropping their egos, dears, and insecurities, melded their philosophies and fell deeply in love and out of this love their brand "ZenBunni" was born. Together they constantly find ways to create consciously through their various forms of artistic expression and simple lifestyle. Xen and Bunni are continuing the five thousand year old tradition of burning incense. They found a family of farmers that grow natural herbs and spices and with our help blend them into magical wands that billow a "holy smoke".