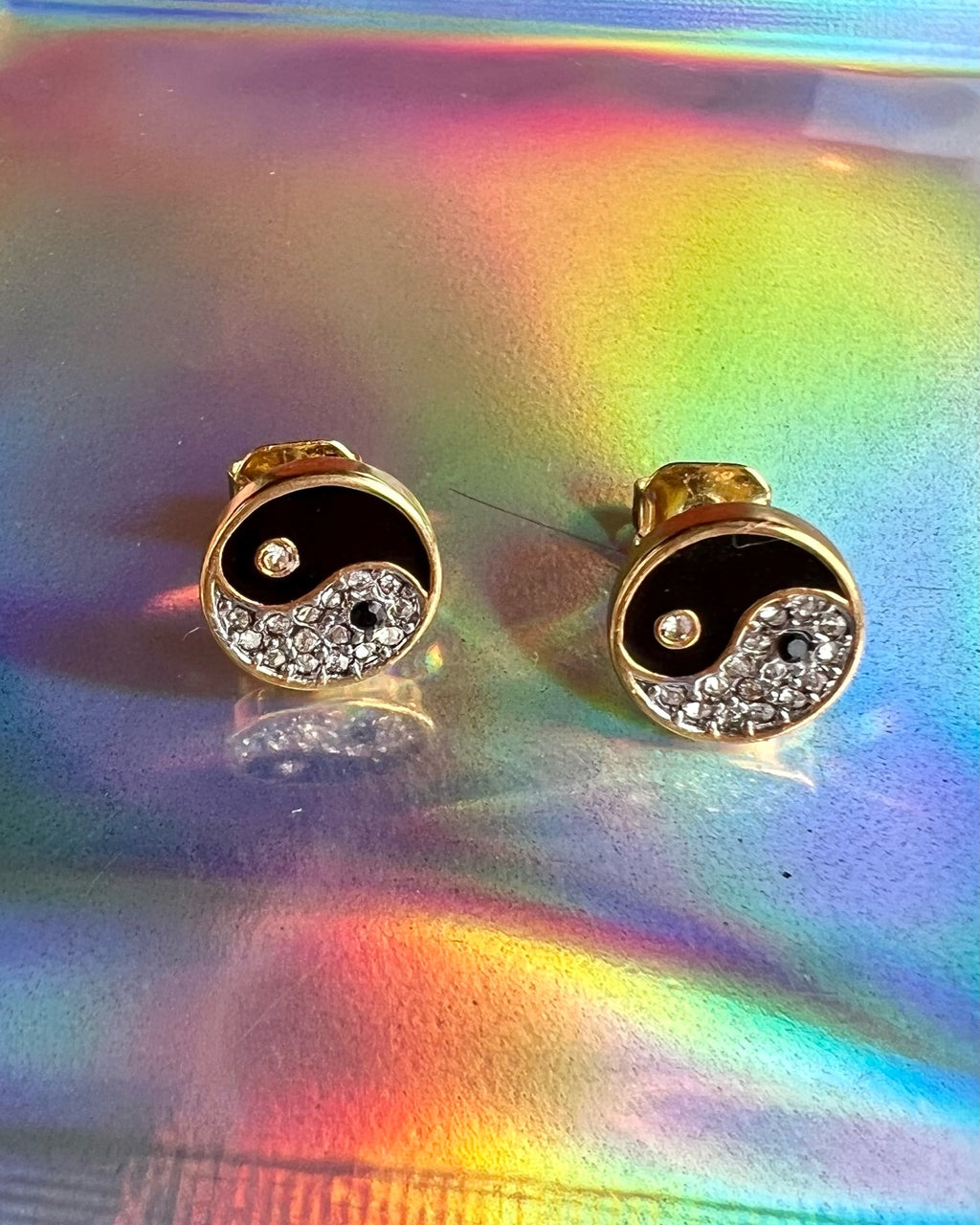 Keep it balanced with these sweet yin yang earrings from Wildflower + Co. Yin is the receptive and yang the active principle, seen in all forms of change and difference such as the annual cycle (winter and summer), the landscape (north-facing shade and south-facing brightness), sexual coupling (female and male), the formation of both men and women as characters and sociopolitical history (disorder and order).
Details: 
✳ Materials: dipped in 14k gold, tiny pave crystals, & enamel. Stud post is titanium.
✳ Packaged in our cute gift box
✳ Designed by & exclusive to Wildflower + Co.
✳ Imported
✳ Product safety - intended for use by adults only
✳ Includes 1 pair of earrings