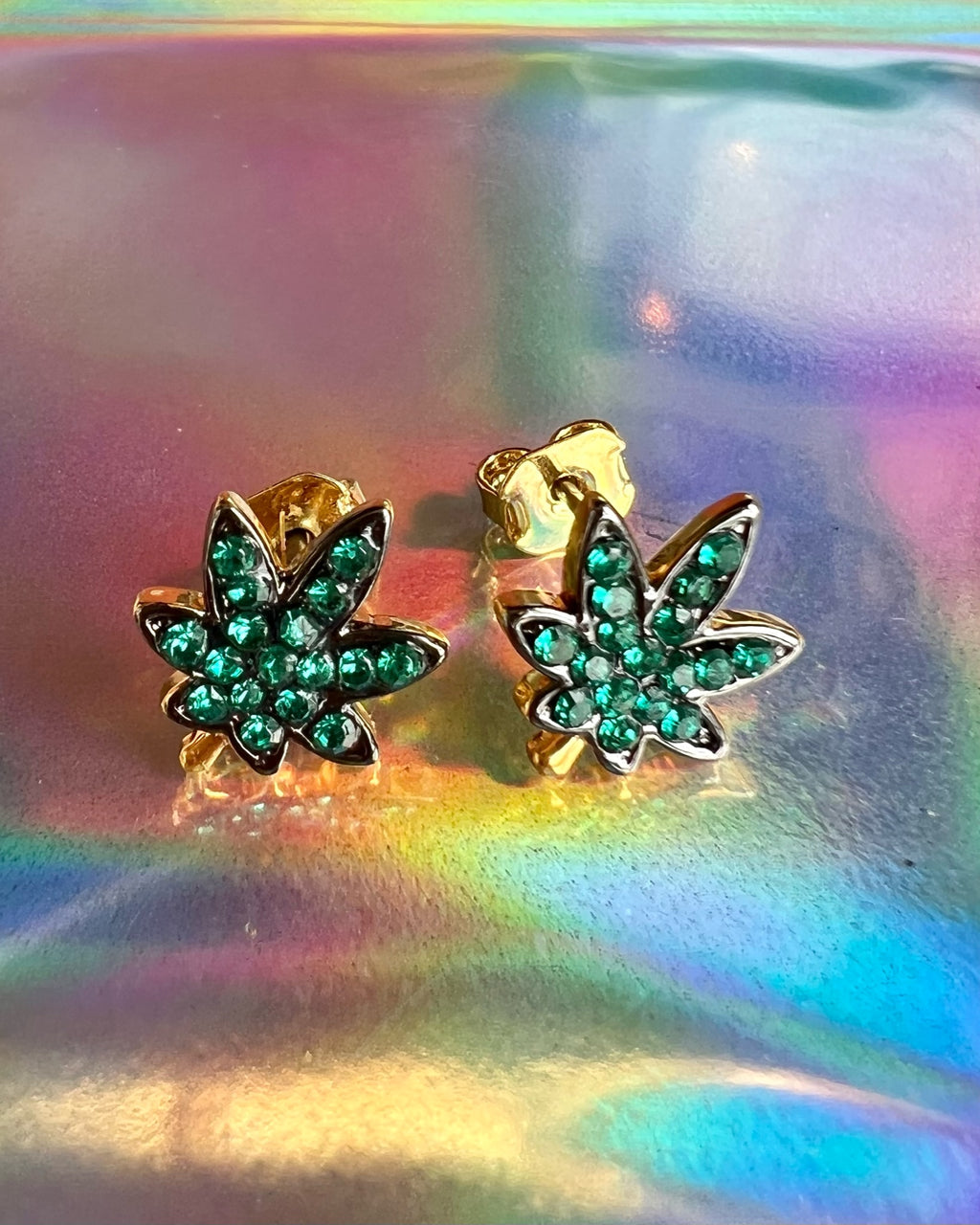 These cute lil' stoner stud earrings will transport you to another galaxy! Marijuana, Cannabis, Mary Jane, Joint, Pot - whatever you want to call it, these are the trippiest, cutest earrings!
Details:
♥ Approx: ⅜ "
♥ Materials: gold plating & tiny glass crystals. Posts are titanium - good for sensitive ears!
♥ Packaged Wildflower + Co's cute gift box
♥ Designed by & exclusive to Wildflower + Co.
♥ Imported
♥ Product safety - intended for use by adults only
♥ Includes 1 pair of earrings