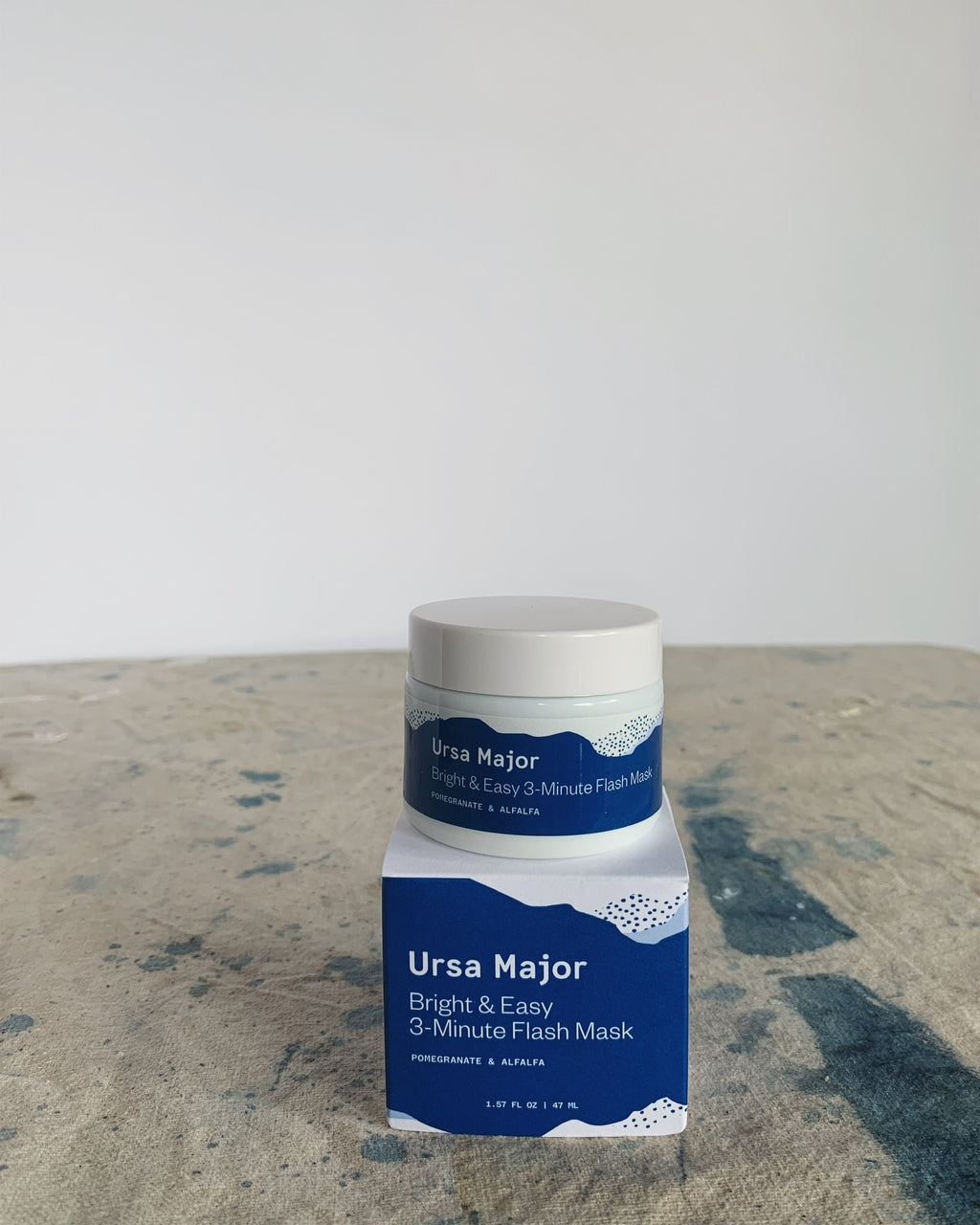 This gentle but oh-so-effective "flash" enzyme face treatment quickly exfoliates dead surface skin while accelerating turnover to enhance the appearance of skin's tone, elasticity, luminosity and firmness - all without the irritation associated with harsh scrubs or chemical peels. If the texture and aroma don't knock your socks off, the results definitely will!
Notable ingredients (and what isn't):
Pomegranate Enzymes- gently soften and remove dull, dead surface skin cells
Hibiscus- natural source of pyruvic acid (alpha hydroxy acid), which exfoliates and brightens skin
Aspen Bark- natural source of salicylic acid, which exfoliates and soothes skin
Alfalfa- a retinol-like active that helps improve the skin's firmness and elasticity
Pineapple- gently exfoliates, smoothes and brightens skin
Sodium Hyaluronate- helps skin retain moisture to reduce the appearance of fine lines and wrinkles
Tips and tricks for use:
This mask works best when used for more than three minutes, once or twice a week. It works great for all skin types, even sensitive skin. It's safe to leave on overnight, so you can put it on and leave washing for in the morning— the ultimate lazy skincare product. Follow it with the Fantastic Face Balm or Golden Hour Recovery Cream for endless hydration, without the grease. 
Aroma/scent notes:
Breezy, tropical aroma with pineapple, orange and coffee
Ursa Major's Plastic Negative Campaign:
Ursa Major is proud to be the one of the first Plastic Negative clean skincare brands! In partnership with rePurpose Global, UM is two plastic bottles from nature for every bottle we sell, as part of our mission to help raise the bar for responsibility in our industry. 
UM dedicates a percentage of every purchase to a plastic offset through rePurpose Global. These funds will support our chosen waste management partner, Taka Taka - an organization in Kenya that ethically recycles low-value plastic waste (low-value plastic is the plastic that would otherwise be landfilled, burned, or flushed into waterways and oceans). Taka Taka is the only waste collector in Nairobi with a vertically-integrated system, meaning they manage the entire end-to-end process from collection to recycling. As if recycling could be any cooler, they have achieved one of the highest recycling rates in the world at 95%!
To read more about Ursa Major's plastic recycling and plastic conservation efforts, click here.