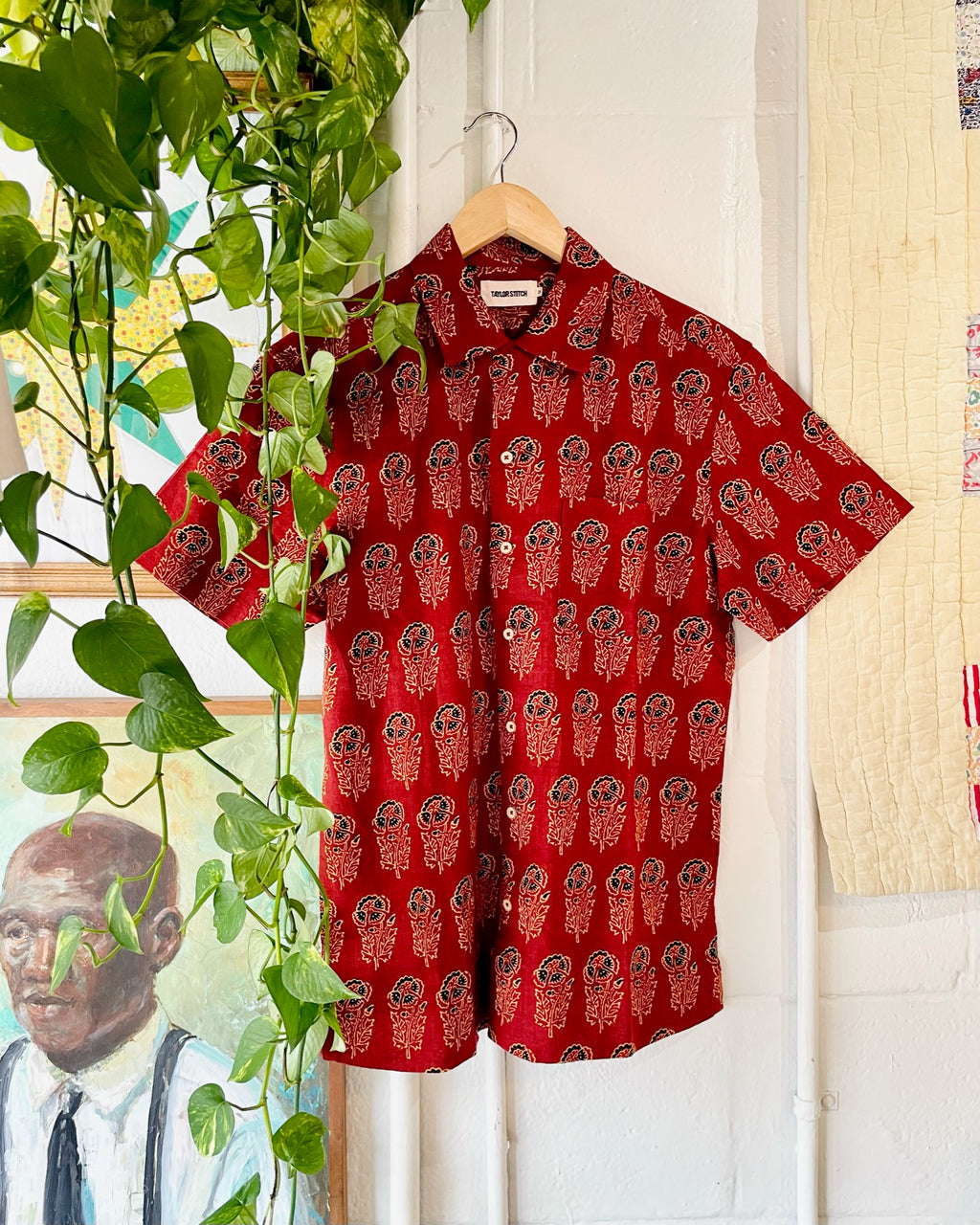 With its easy-going camp collar (meant to be worn wide open), tidy front placket and a healthy dose of vintage visual appeal, our Short Sleeve Hawthorne is the perfect antidote to a sweltering day, and a winning wingman for those wild summer nights. While the shorter hem and lightweight feel keep things cool and breezy, The Short Sleeve Hawthorne is built to the same unwavering standards as the rest of our rugged roster. This retro Rust Floral iteration is rendered in a lightweight blend of linen and organic cotton that'll only get softer with each passing season.
The Short Sleeve Hawthorne is made from a blend of Responsible linen and organic cotton at a lean 4-oz weight, so it's as light on the environment as it is in the hand. Sturdy double-needle felled construction and lock stitched buttons make this summertime staple just as rugged as its cold weather cousins, while a thorough garment wash ensures it has that soft, well-loved feel from the very first wear.
Your daily driver. Burlier than the average button up.
4-oz. 55% linen, 45% organic cotton.
Washed for a soft hand feel.
Camp collar (no collar stand) meant to be worn open.
Wash for a soft lived-in feel.
Clean front placket.
Double-needle felled construction.
Single rounded chest pocket.
Lock-stitched buttons and buttonholes.
Sleeve length measures 9" from shoulder.
Burnt corozo buttons.
Tailored fit and high armhole.
Flat hem with vents at side seams.
No pleats for easy ironing and clean lines.
True to size. Buy your normal TS size.
Wash cold and tumble dry low.
Made in China.
This product is part of a small batch manufacturing run that may use exclusive materials like dead stock fabrics. The product is limited in quantity and may never be in stock again. Limited products are available for immediate shipping.