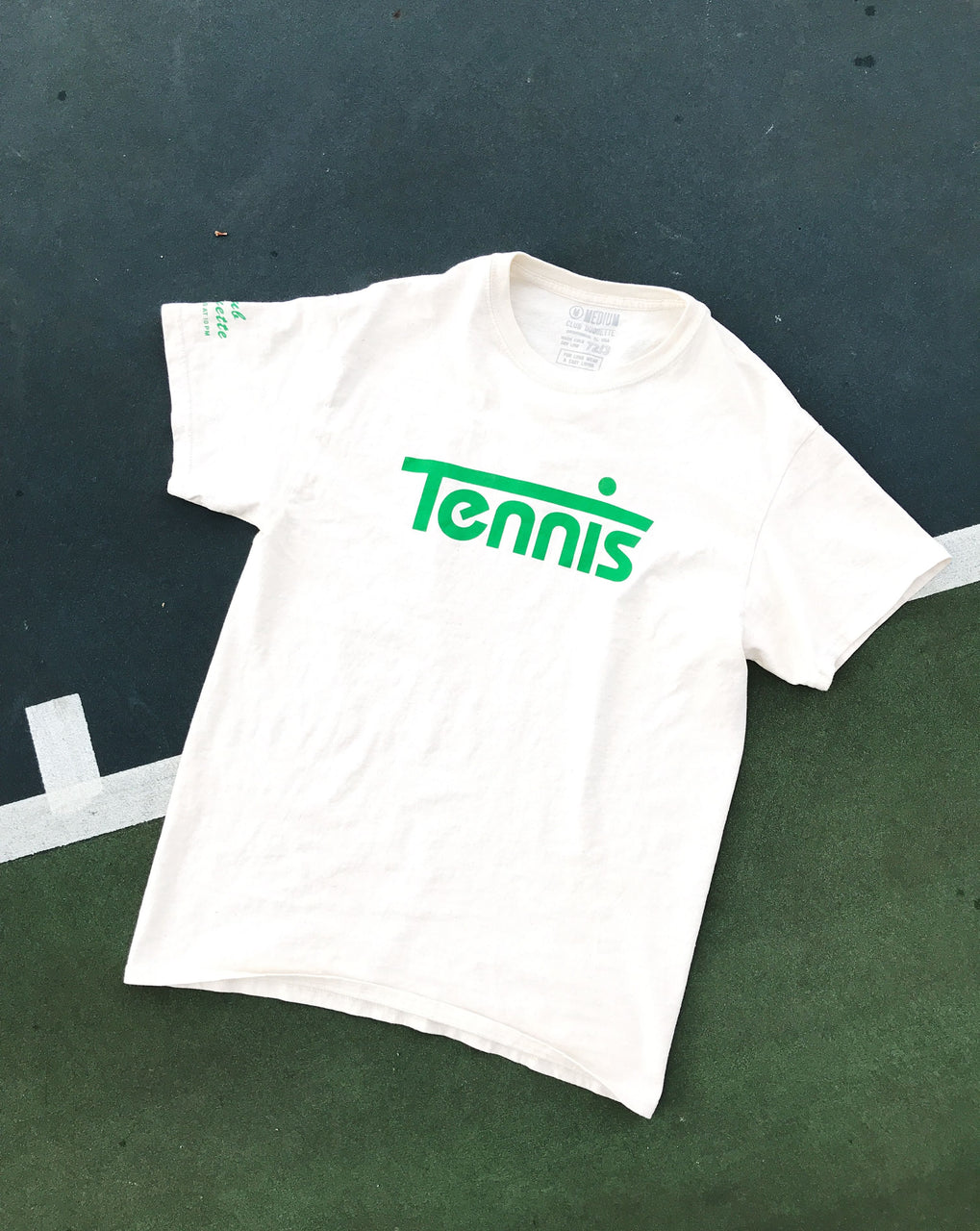 We LOVE tennis. Like, crazy love it. Duquette played on a tennis team as a long haired teenager in the 90s. While he ended up ultimately pursuing music instead of tennis, the love of the game continued. 
Give us Grand Slam seasons. Rolland Garros and Wimbledon and Arthur Ash. Give us 8am matches and crumbling asphalt courts. Give us Borg and McEnroe and Billy Jean King and Stan Smith. Federer and Serena and Djokovic and Nadal and that new Tsitsipas is really coming on up. 
Life goals: attend the French Open, Wimbledon and US Open together. Until then, we certainly have the t-shirt. 
Club Duquette: Court Closes at 10 PM
SPECS: 
This is a 6 oz. 100% cotton t-shirt. It's tubular (meaning no side seams). We break them in for you using our signature finishing processes so it feels like your favorite t-shirt from 1994 (but with a better fit). They're pre-shrunk/pre-washed and feel really good. It's magic fabric, so tug it here or there to give it the shape you want without leaving silly fingerprints. 
Duquette wears a size medium.
Morgan wears a size XS.