Rose - French Incense
Bloom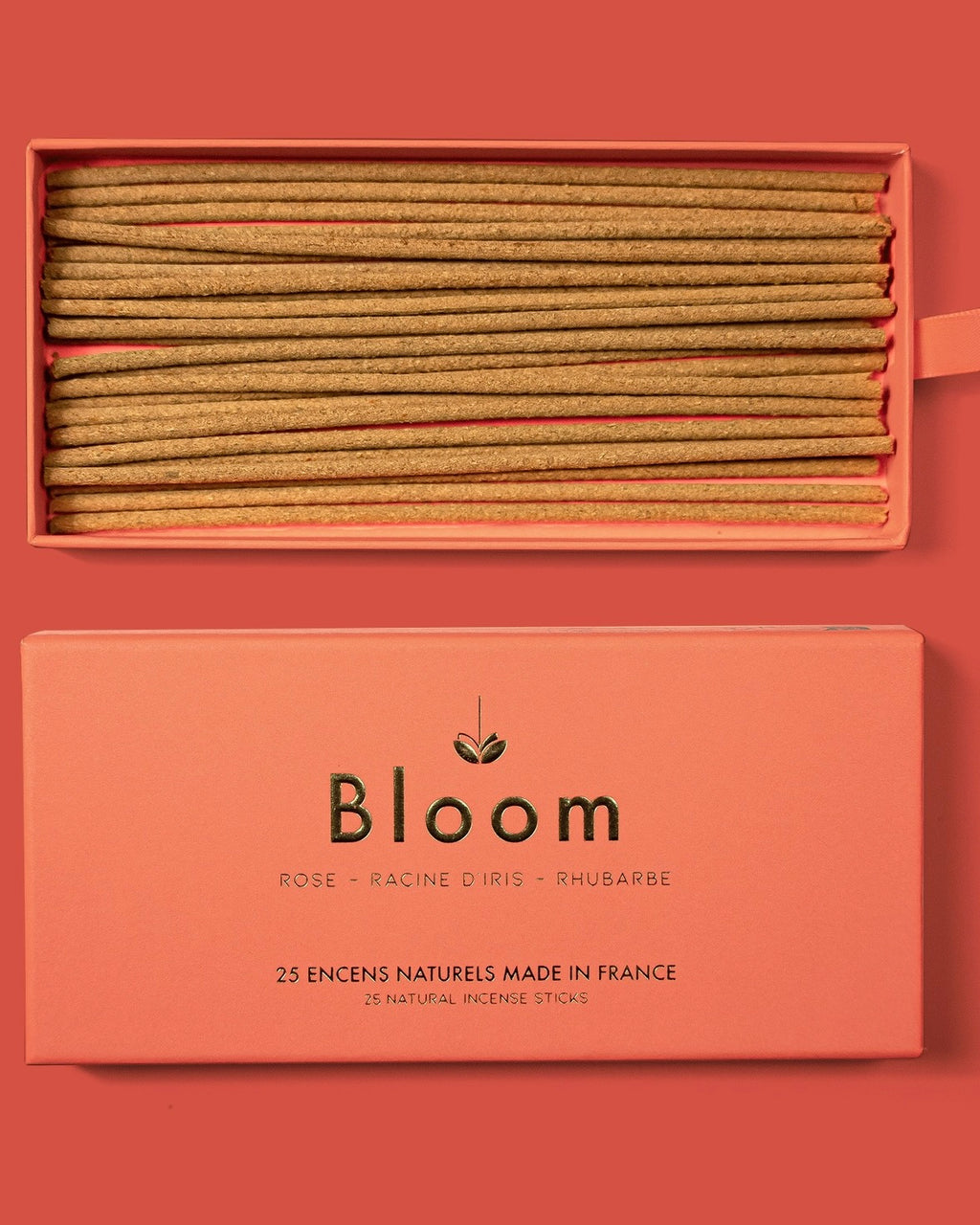 Simply made with 100% natural ingredients, the Bloom incense sticks will be sure to warm your senses. The first incense stick handmade in France with 100% natural ingredients! 
Set of 25 natural incenses: Rose, Iris root, Rhubarb
Transparent, 100% natural composition Handcrafted, 100% made in France
ONLY 6 INGREDIENTS: Wood, flowers, spices, gum (bean), resin, water... and that's it!
100% NATURAL / VEGAN No chemicals, burners, synthetic fragrances, colorants, animal fat...
CRAFT All Bloom incense are unique and handmade!
FRAGRANCE DESCRIPTION Top note : Rose Heart note: Rhubarb Base note: Iris root