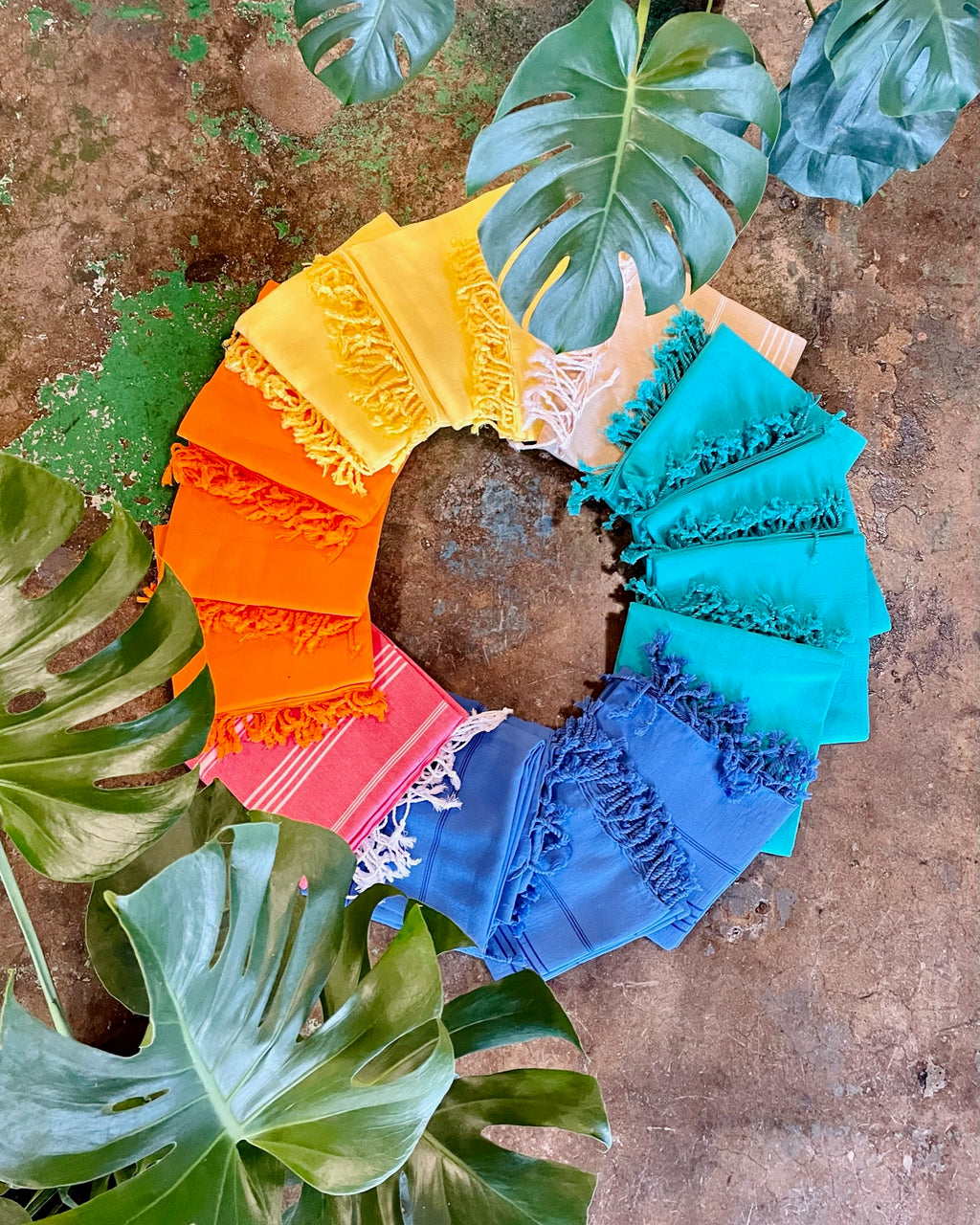 Call it a Turkish towel or a peshtemel or a fouta or a harman towel... These generously sized yet surprisingly lightweight Turkish cotton towels are one of the most valuable things to carry with you through the out the year. We always have a couple rolled up in the back of the car because you never know when you might need one. 
Important info: The first time you use your towel, allow it to become fully wet at to air dry flat in the sunshine. It seals the fibers and makes it the most absorbent (and makes it so soft, too!). After that, feel free to wash and dry just like the rest of your laundry!

SPECS:
Handwoven in Traditional Turkish Looms.
100% Natural Turkish Cotton.
Very absorbent , quick drying, durable and so versatile!
Materials: Oeko Tex Certified Cotton and Dye, Natural Turkish Cotton, Made in Turkey.