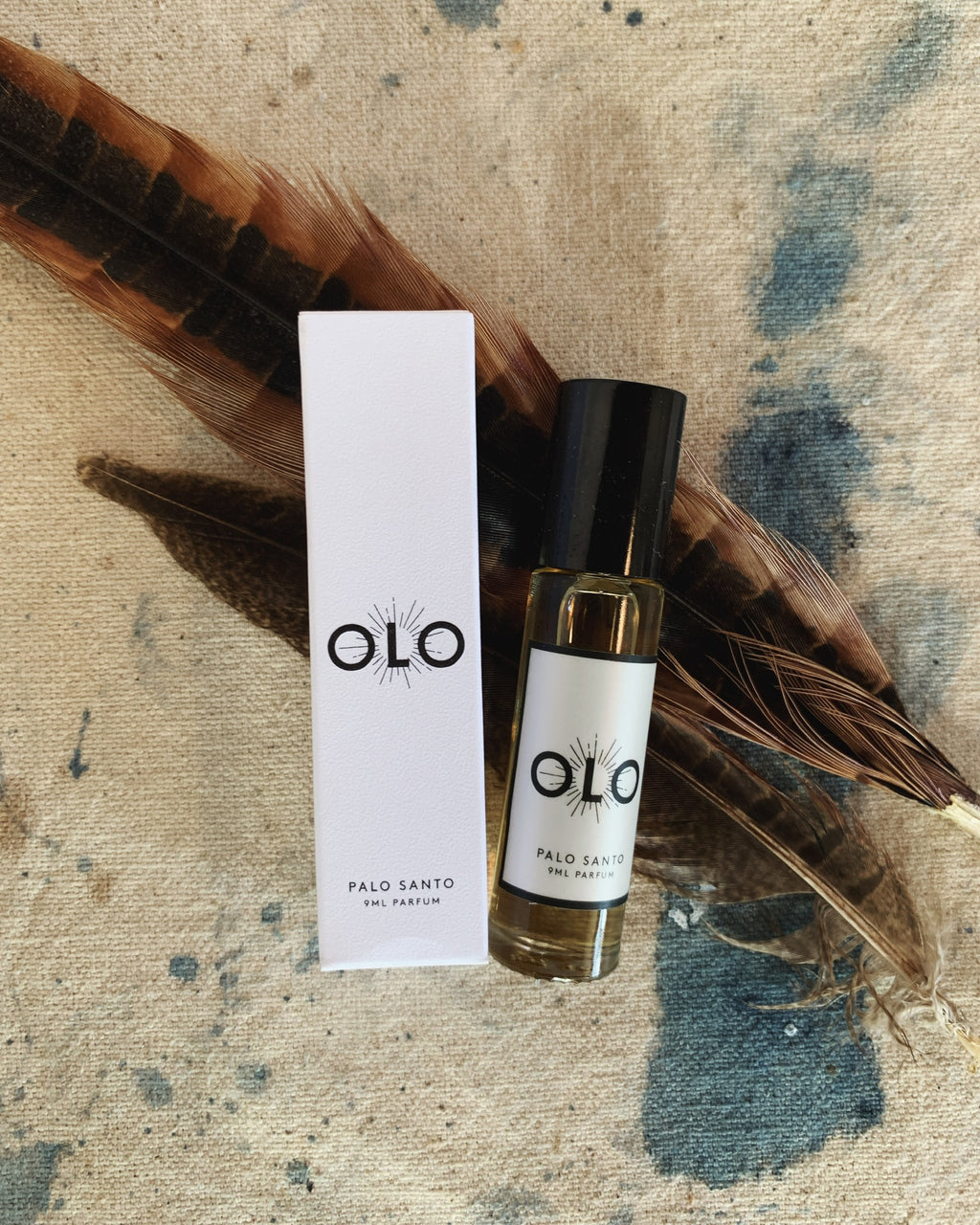 Founded in 2009 by self taught perfumer Heather Sielaff, each OLO Fragrance continues to be hand blended and bottled to order. OLO Fragrance blends contain fractionated coconut oil, essential oils, key accords and absolutes.   
PALO SANTO: Palo Santo, Siam Wood, White Champa Flower. 
Palo Santo or "holy wood" has been burned by healers for years to cleanse, purify and protect the spirit. This blend is a modern take on energy clearing rites of old.