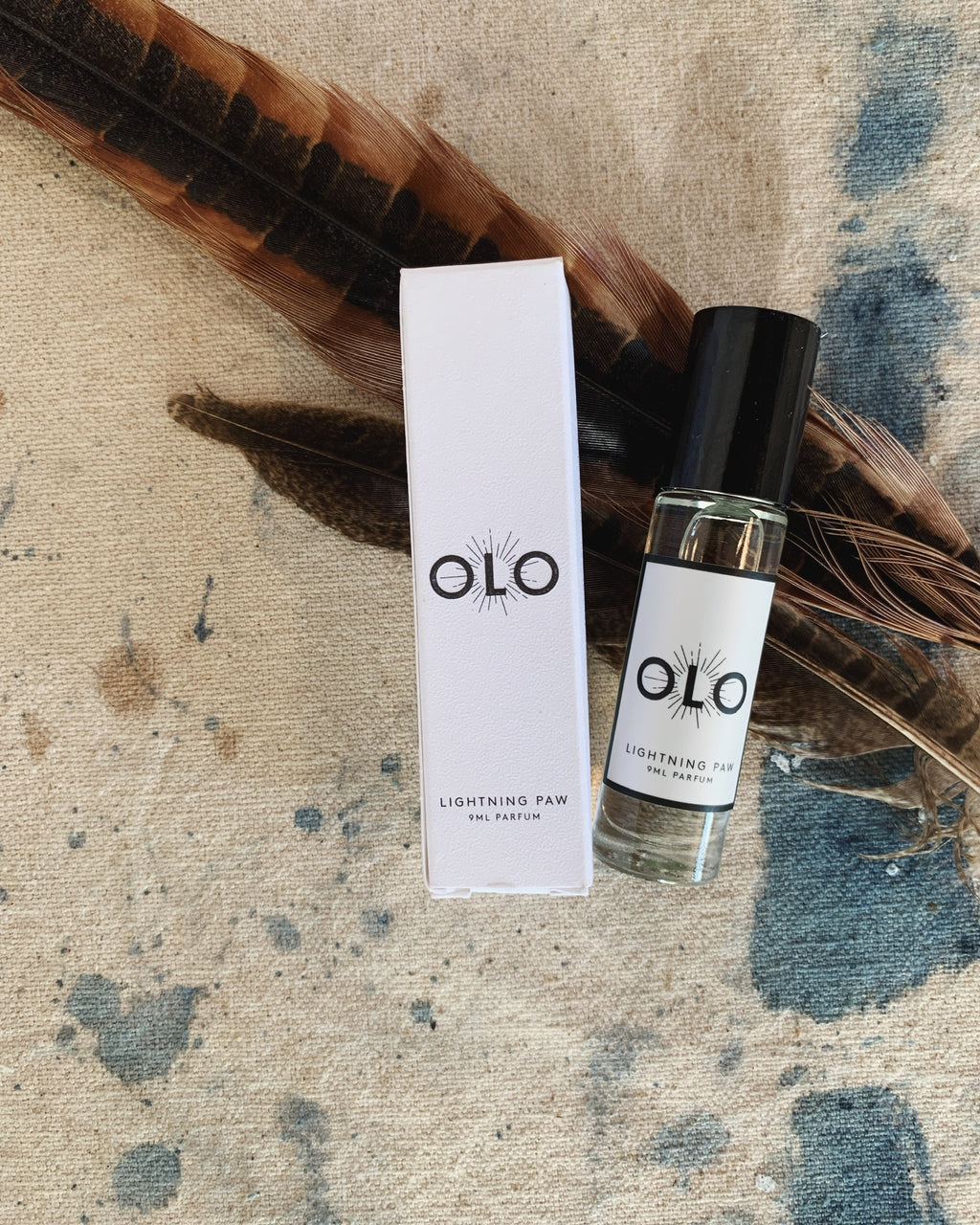 Founded in 2009 by self taught perfumer Heather Sielaff, each OLO Fragrance continues to be hand blended and bottled to order. OLO Fragrance blends contain fractionated coconut oil, essential oils, key accords and absolutes.  
LIGHTNING PAW: Bergamot, Jasmine, Patchouli, Vanilla.
Lightning Paw is free-spirited and feminine without even trying to be, a reflection of her.