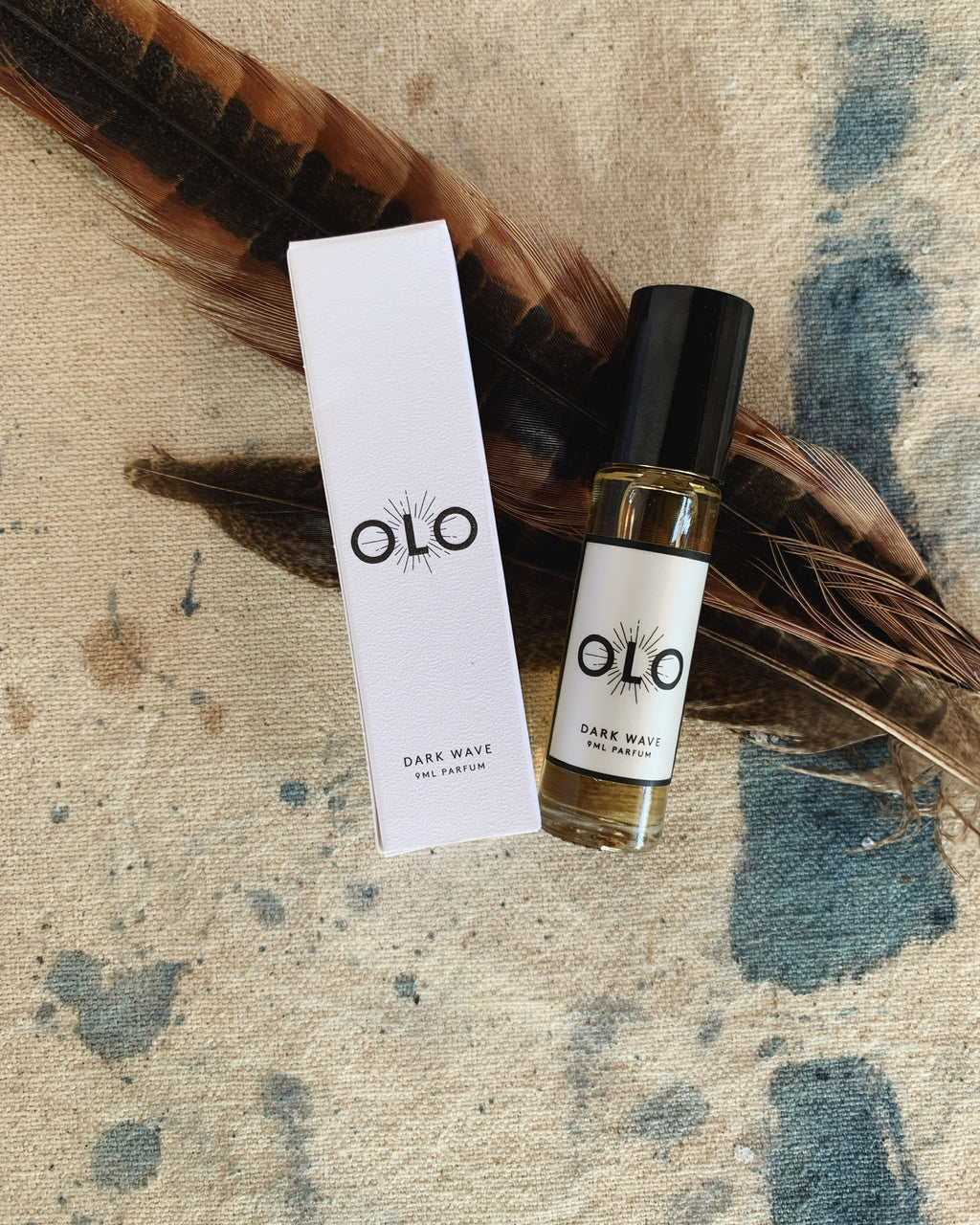 Founded in 2009 by self taught perfumer Heather Sielaff, each OLO Fragrance continues to be hand blended and bottled to order. OLO Fragrance blends contain fractionated coconut oil, essential oils, key accords and absolutes. 
DARK WAVE: Cardamom, Indonesian Vetiver, Wood. 
Dark Wave was originally created for a fall event kicking off the dreary rains set to inundate Portland for nine months. The scent is meant to envelop you, to protect you from the downpour.