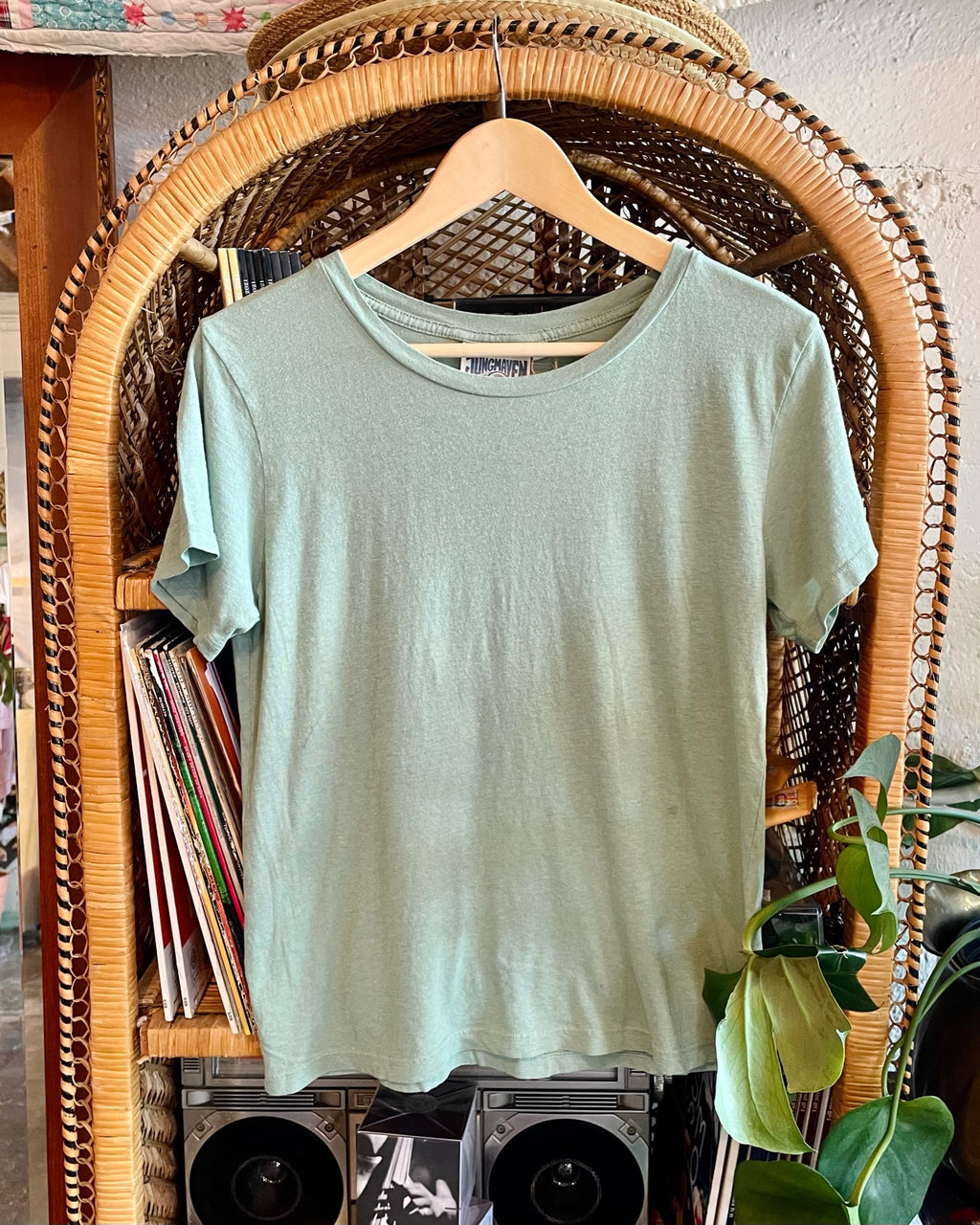 The women's customer favorite - lightweight, super soft, perfect neckline. The Ojai tee is soft, supple, and livable. Back in stock, but not for long. You're gonna love it. 

Easy, relaxed fit crewneck

Open neckline, hits at hip 

Cap

sleeve, but not too short

Lightest-weight 3.6oz. 30% Hemp/ 70% Organic Cotton jersey

Women's fit and sizing. Men should size up.
A word about Jungmaven:
Jungmaven Clothing is made in the USA with Quality, globally sourced materials. Due to regulations around hemp products, our bedding and hemp socks are currently made in China. We work closely with our supplier there to ensure safe working conditions and responsible sourcing.