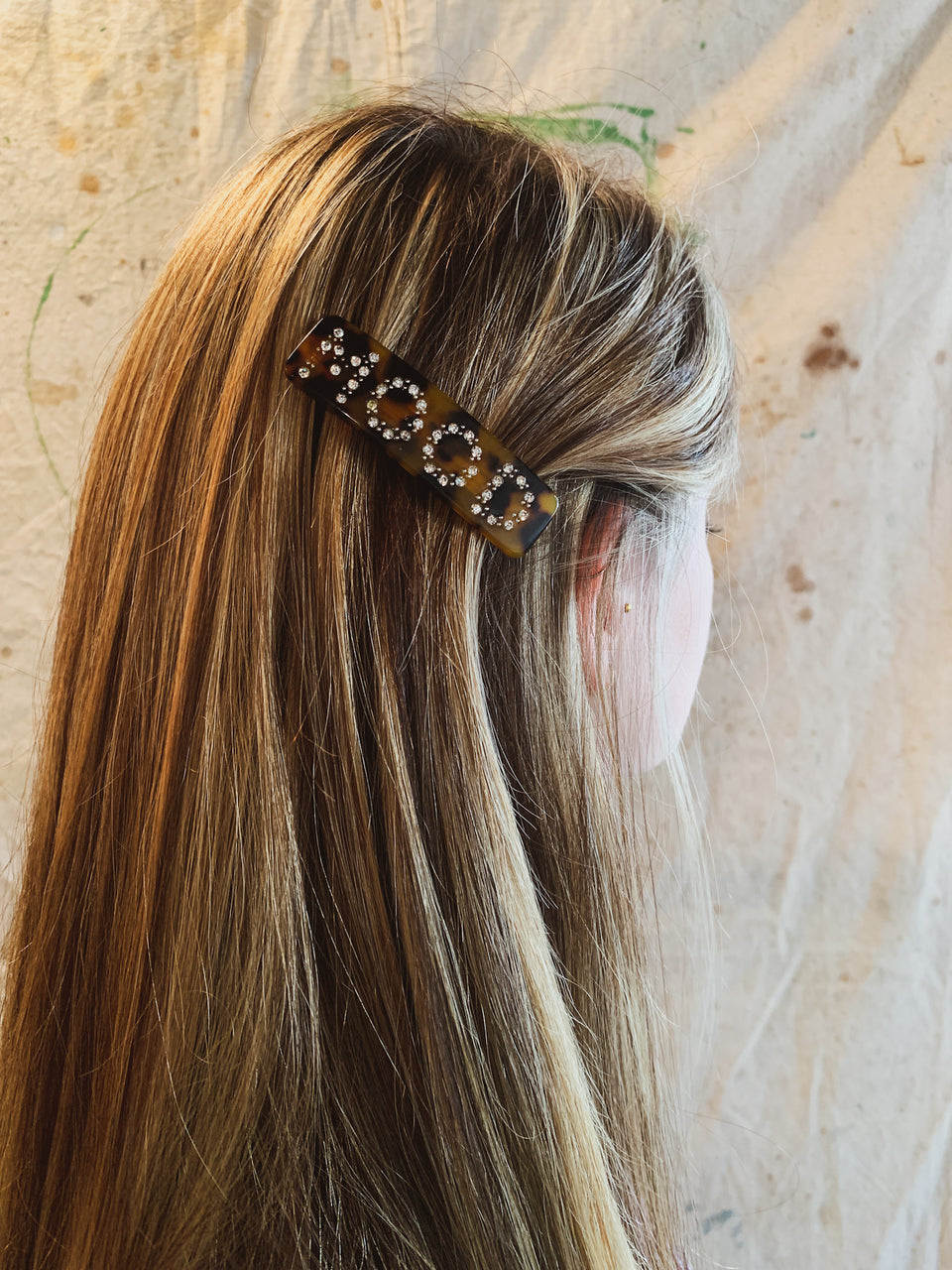 This acrylic hair clip is the perfect statement hair accessory. A rhinestone inlay that reads MOOD, this sassy and fun clip will be your new bff.  
Details:
Tortoiseshell color
barrette-style clasp
3.75" long
A word about Mulberry and Grand:
Mulberry and Grand is a NY-based boutique offering a unique selection of jewelry, accessories, clothing, gifts & more. With new, curated collections each season, plus exclusive, one-of-a-kind handmade items, they hope to become your go-to destination for trendy, cool-meets-classic pieces, accessible prices and a boutique experience like no other. We take pride in our handmade specialty products, including Mulberry and Grand exclusively-designed jewelry, sunglasses, t-shirts, canvas pouches & tote bags, hair accessories, patches and socks. 
Along with their passion for unique style, Mulberry and Grand strongly believe in and support diversity and inclusivity in our stores and company as a whole. It is extremely important to the brand to hire, partner and collaborate with a diverse group of people from all over the world. Love makes the world go round, and they commit to spreading that message as much as possible.