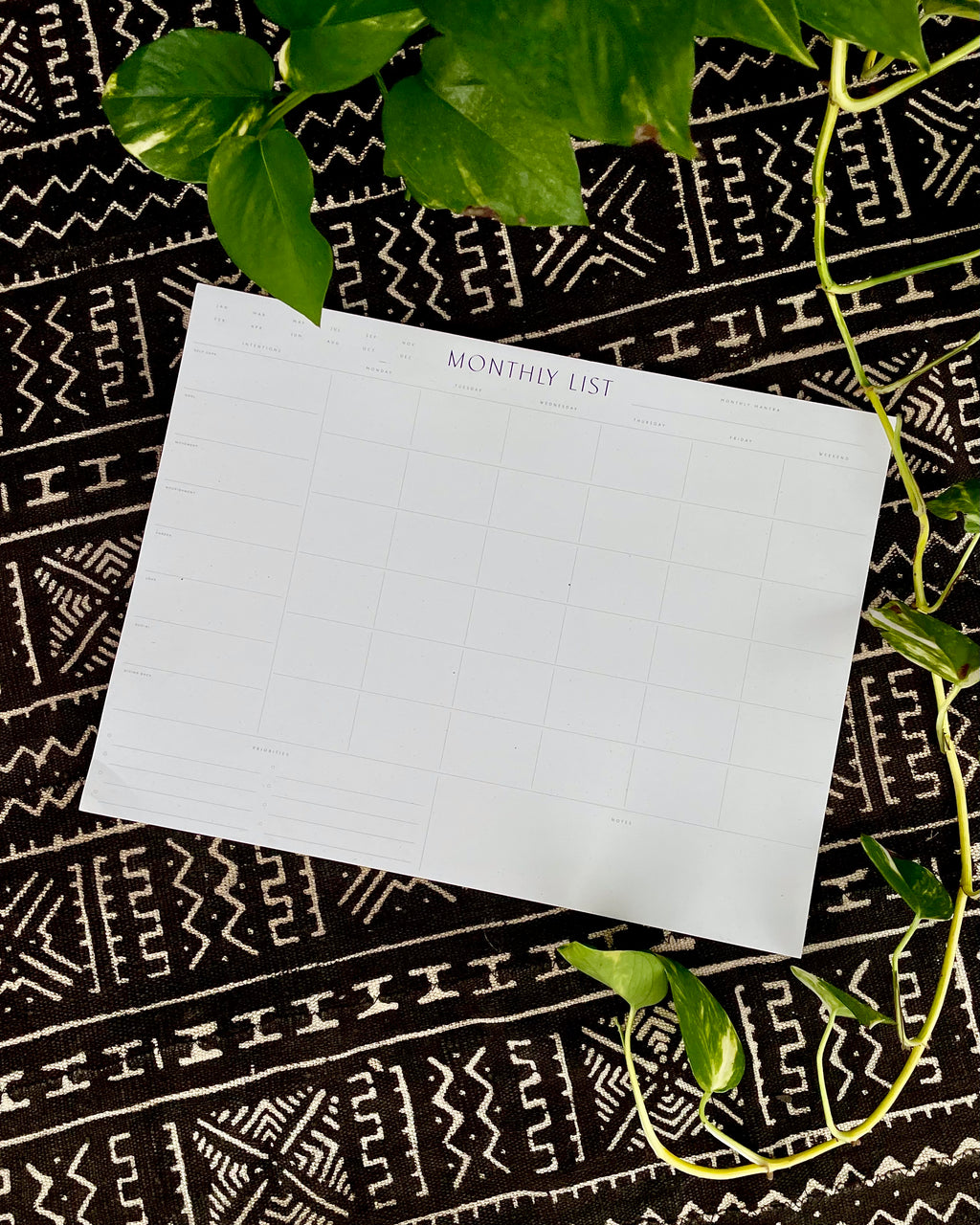 A Wilde Woman favorite – Introducing the new & improved minimal desk accessory to organize your month & be your best self. Spacious boxes for each date so that your busy schedule is all in one place and sections for long-term intentions and to-dos, this monthly calendar is about to be your most favorite and functional desk tool. 
Details:
Pad of 24 pages of luxe recycled paper in beach speckle. High quality printing. Chipboard backing for durability.
Size: 14x10.5"
A word about Wilde House Paper:
Created in California using the highest quality sustainable materials, Wilde House paper products are printed on luxe recycled paper stocks. From the paper stock to the packaging materials, Wilde House is dedicated to choosing sustainable choices whenever possible (and there is still a lot of work to be done). All of the paper in the line is recycled and that's important to them. Sustainability and intentional decisions are at the forefront of the design process from concept to final packaging. From their paper mills located in Michigan, Boston + New York to their printing partners spread across California, all of the products are 100% made in the USA.
Through their partner, One Tree Planted, a nonprofit organization with a focus on global reforestation, they have committed to planting one tree for every order placed. Their hope is that these efforts not only give our community a simple way to give back, but also put resources back into our Earth that Wilde House goods are made of. They have chosen to offer the option to plant a tree in three locations that are currently in need : California, the Amazon Rainforest + New South Wales, Australia.