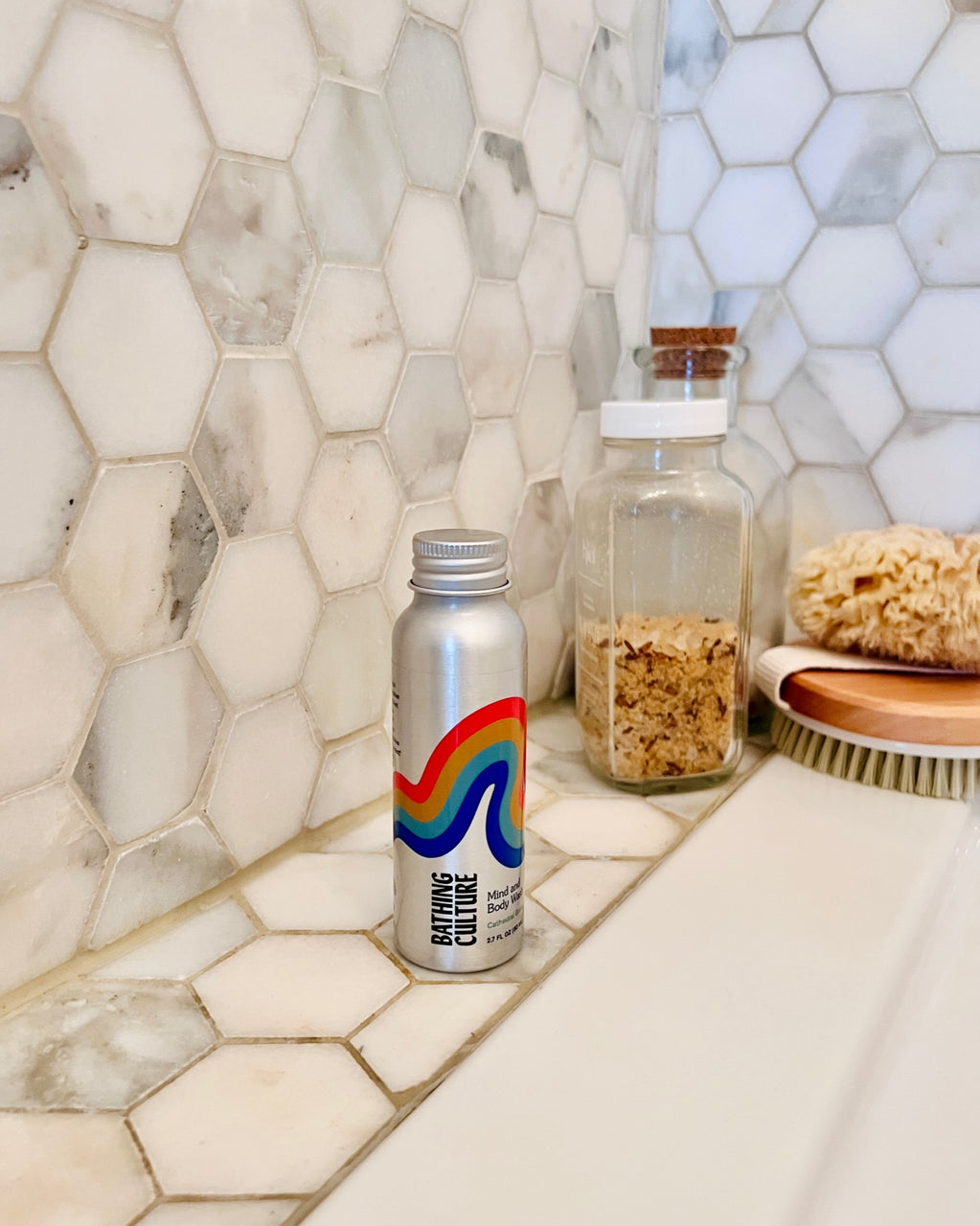 Respect yourself with Bathing Culture's naturally radical, certified-organic, all-purpose soap in a 2.7 oz aluminum, travel-approved bottle. The transformative fragrant soap will transport you to another time and place when you bathe. It makes you feel like you're jumping into a cold river on a hot day :)
MIND AND BODY REFILLED
Cathedral Grove Scent
This scent will transport you to the Redwood canopies of Northern California, where we love to get dirty.
Certified Organic
by Oregon Tilth
Concentrated Formula
No fillers here! 8oz = 80 showers, so just a dab will do you.
REFILL YOUR RAINBOW
You can refill your Bathing Culture bottles (or any others bottle) with us in the shop space. 


MADE WITH ORGANIC INGREDIENTS, INCLUDING SKIN SUPERHEROES ALOE, SHEA AND GUAR.
INGREDIENTS
Natural plant glycerin (soy bean)
,