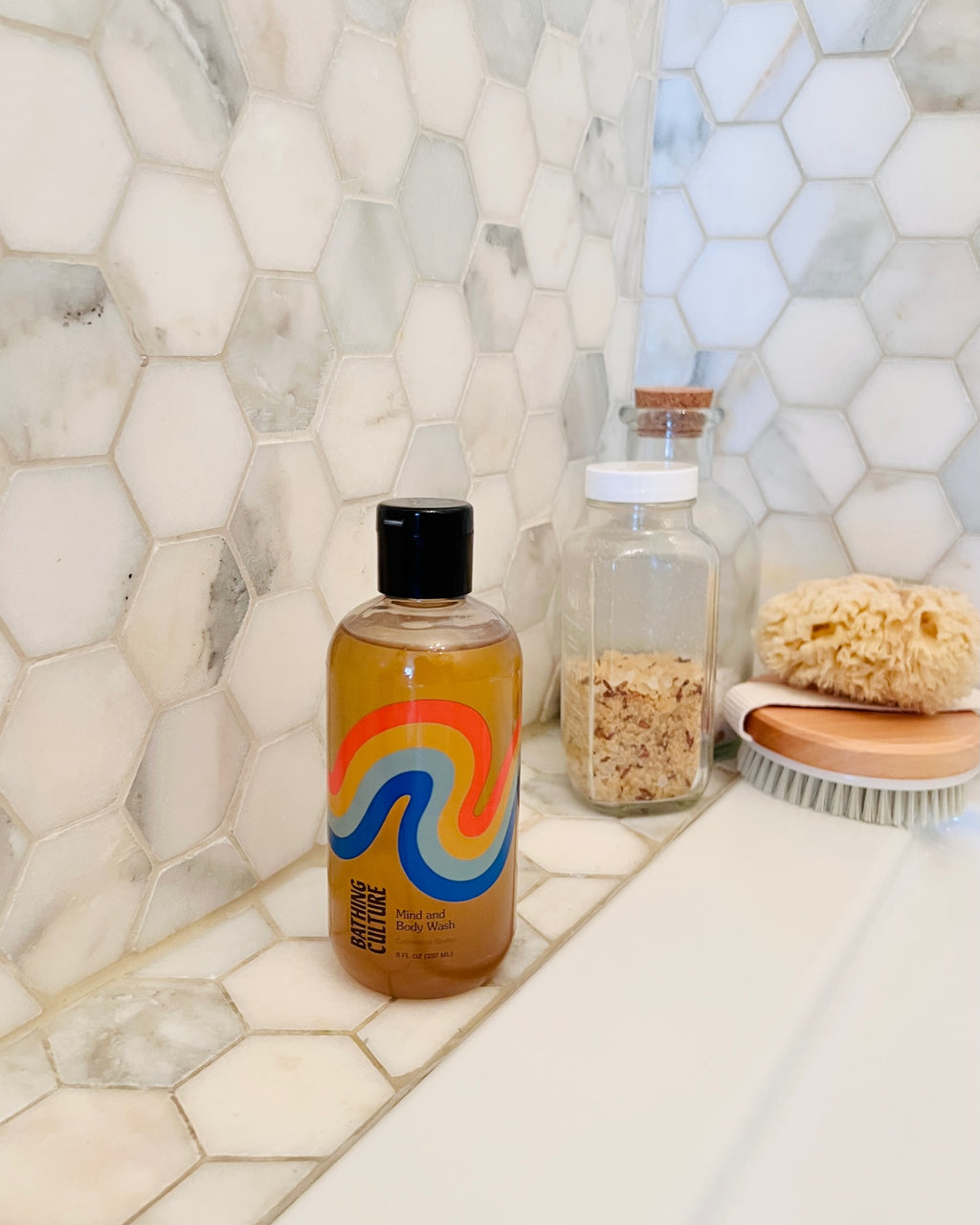 Respect yourself with our naturally radical, certified-organic, biodegradable soap that feels like jumping into a cold river on a hot day.
Bottled in 100% California curbside-collected recycled PET. Don't forget to refill with a gallon or at a refill partner near you. 
Mind and Body Refilled
This scent will transport you to the Redwood canopies of Northern California, where we love to get dirty.
Certified Organic
by Oregon Tilth
Concentrated Formula
No fillers here! 8oz = 80 showers, so just a dab will do you.
Refill your rainbow
You can refill your Bathing Culture bottles (or any others bottle) with us in the shop space. 


Made with organic ingredients, including skin superheroes Aloe, Shea and Guar.
Ingredients
Natural plant glycerin (soy bean)

,
#NoNewPlastic Bottles
We use 100% California curb-side blue bin recycling to make our bottles. This bottle-to-bottle recycling program happens entirely within the state of California, meaning less carbon emissions, and more efficient use of the resources we already have. Recycling one ton of PET containers saves 7.4 cubic yards of landfill space!