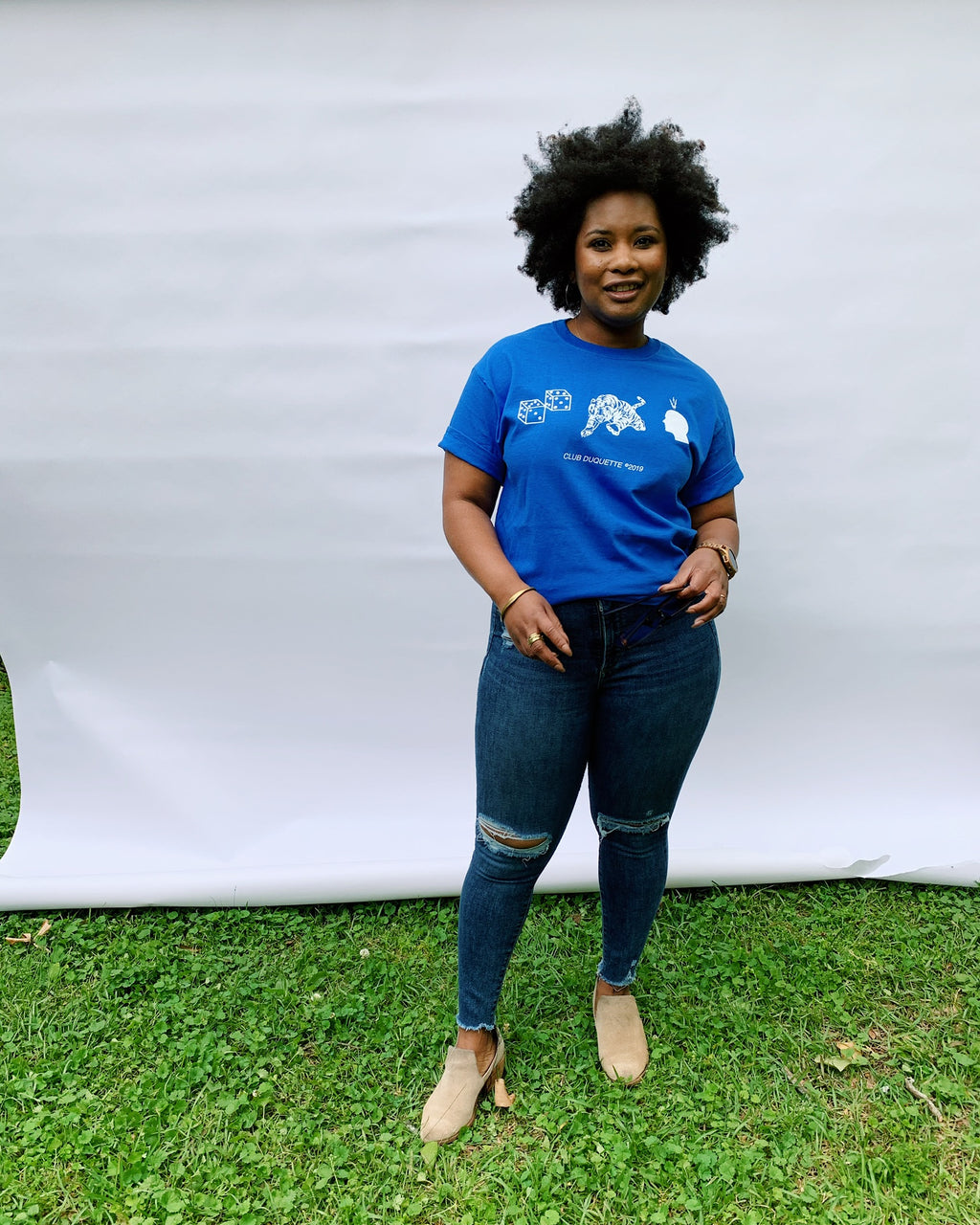 Designed for Club Duquette by Paul Prudhomme.
This has all the esoteric vibes of your typical 90s rave tee. Weird on the front, utilitarian on the back. Would look great w/ workwear/streetwear. It's a diagram for how a great idea comes about. Roll the dice, get scared shitless, and then the light comes on. 
Available in unisex sizing only. 
Esme is 5'4 and wearing a unisex Small. 
Duquette is 6'2 and wearing a unisex Medium. 
Stephen is 6'2 and wearing unisex size 2XL. 
Call the number.