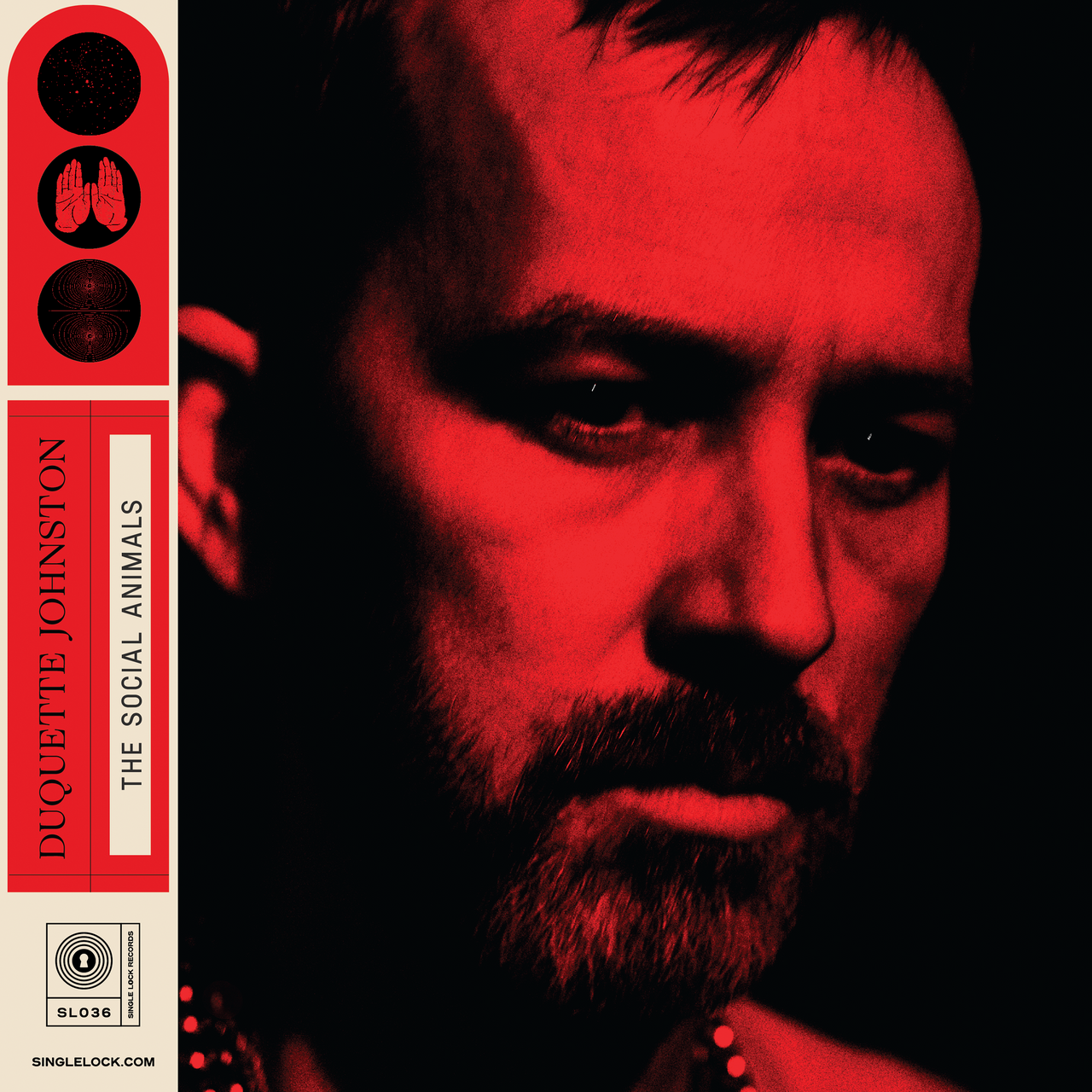 ABOUT THIS RECORD:
For more than twenty years, Duquette Johnston has been amongst the vanguard of Alabama music. From the founding of the seminal indie-rock band Verbena, his work in Cutgrass and the Gum Creek Killers, to his acclaimed solo releases "Etowah" and "Rabbit Runs a Destiny", Johnston has consistently pushed the boundaries of what Southern American music can sound-- and feel-- like. On his latest, The Social Animals, Johnston partnered with producer John Agnello and an all-star cast of players including Sonic Youth's Steve Shelley to create his boldest and most powerful music to date.
In a career that's taken him from stages with Pavement, Foo Fighters and The Strokes, to the Etowah County Correctional Facility, and then into the world of fashion with his Birmingham-based company Club Duquette, Duquette Johnston has gone to the edge and survived. Throughout that, he's won acclaim from NPR's World Cafe, Paste Magazine and Rolling Stone.
On The Social Animals, he opens the door into that experience with eleven songs that shake off the typical Southern Americana sound and present a lush, loud, and eloquent meditation on the human experience. 
Purchase the Social Animals and get the Galaxy Bandana for 25% OFF. 
Tracklisting:
Year to Run

Whiskey and the Wine

Baby Loves a Mystery

Holy Child

Motorcycles

To My Daughters

Forgive Me

Mystics

Run With the Bulls

Fortunate Ride

Tonight