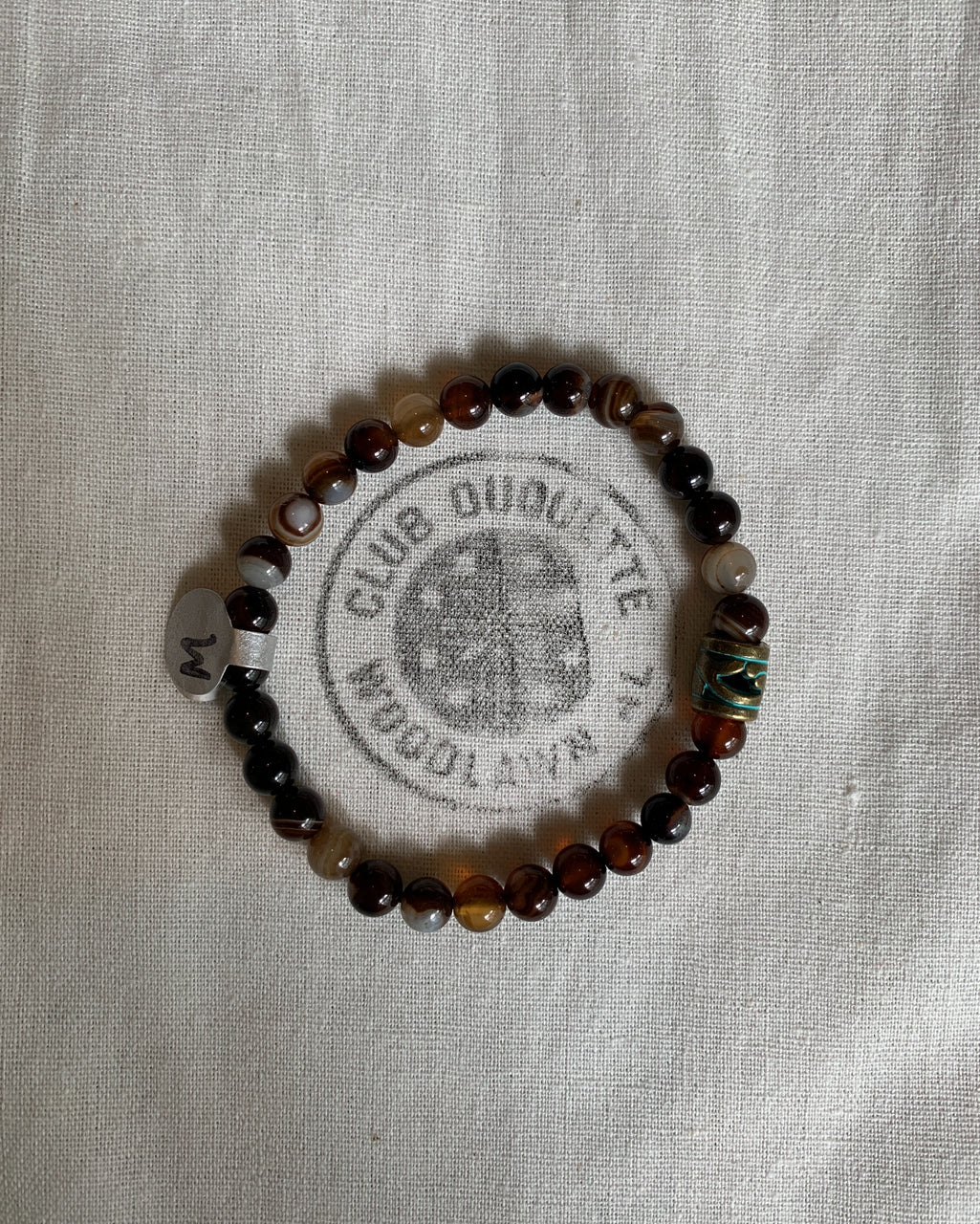 Our Club Duquette bracelets are made by hand right here in the shop. Using stones sourced from around the world. Threaded on super heavy duty stretch cord, you can wear these bracelets for the long haul. 
Stone meanings:
LAVA ROCK: grounding and calming, this stone is all about depth, intensity, and change.
AGATE: Called "earth's rainbow," banded agate is a healing stone for body, mind, spirit. Increases concentration, honesty and memory. 
JASPER (comes in many colors): A healing stone that encourages a feeling of joy and elevated spirits. Increases positive communication and promotes loving feelings. Jasper has earned the moniker "Supreme Nurturer" in ancient times due to its healing comforting and strengthening vibrational energies.
CARNELIAN: A stabilizing stone, it restores vitality and motivation. Also stimulates creativity and courage!
AVENTURINE: A stone of prosperity, reinforces leadership qualities and decisiveness. 
Available in sizes unisex XS-XL (select your size when you add to your cart). 
XS would fit a child's wrist. Morgan wears a size small bracelet. Duquette wears a medium.