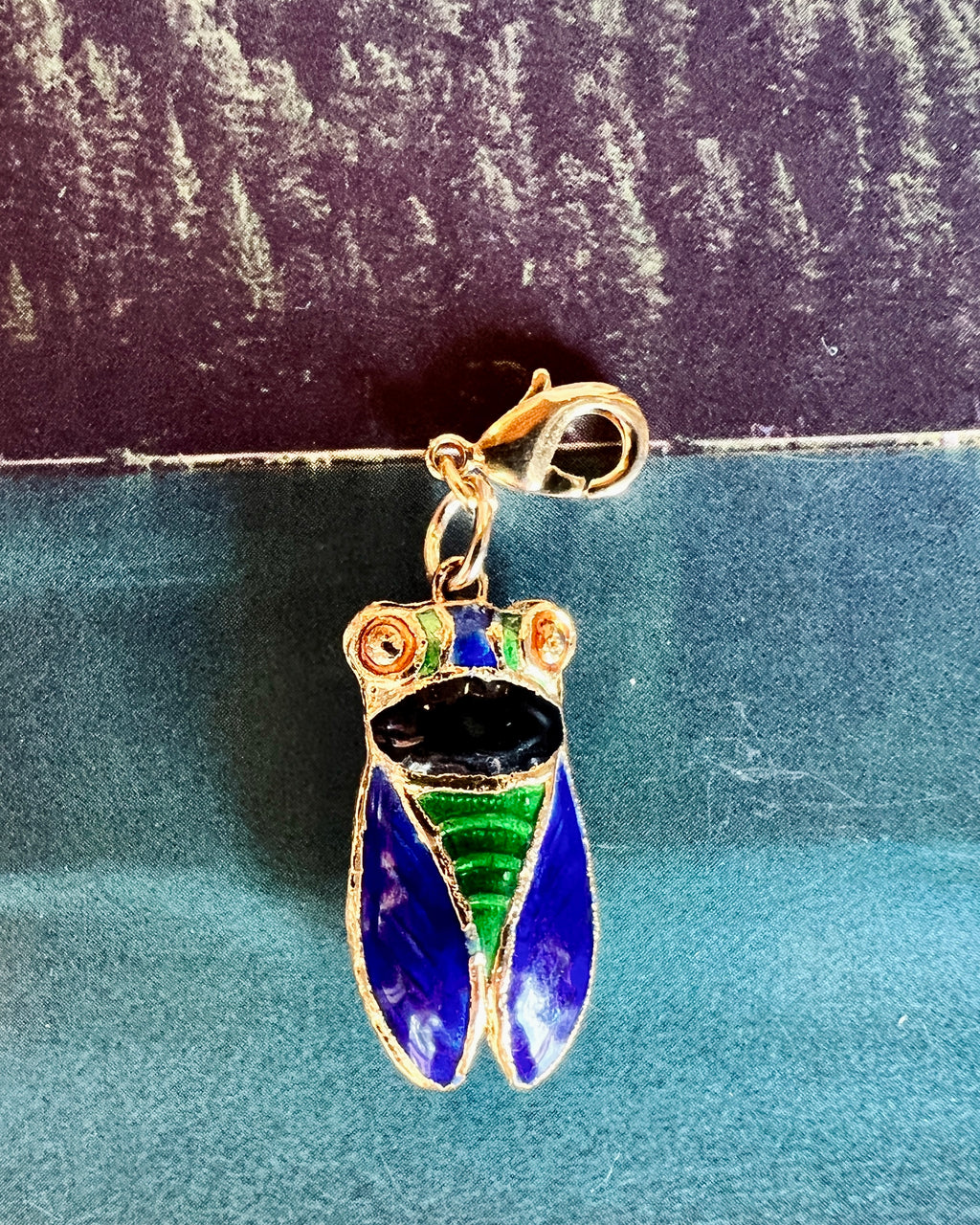 The Cloisonné Charm:The Cloisonné technique is intricate, with each piece crafted by hand. Thin "walls" are fastened to form the desired pattern and then filled with enamel. This lengthy process yields stunning results, adding a vibrant hue to any ensemble.
About the brand:
Sandrine, a jewelry designer from Paris, France who's based in New York, began her artistic career as a ballet dancer before transitioning into fashion as a stylist and milliner. Having worked for famed brands/retailers such as Anthropologie, Henri Bendel's, Nordstrom and Macys, she has crafted her own style which is known for its detail and color, combining vintage and new materials. Her demi-fine jewelry is easy to wear, elegant and ageless.
Size: Crickets are 1"