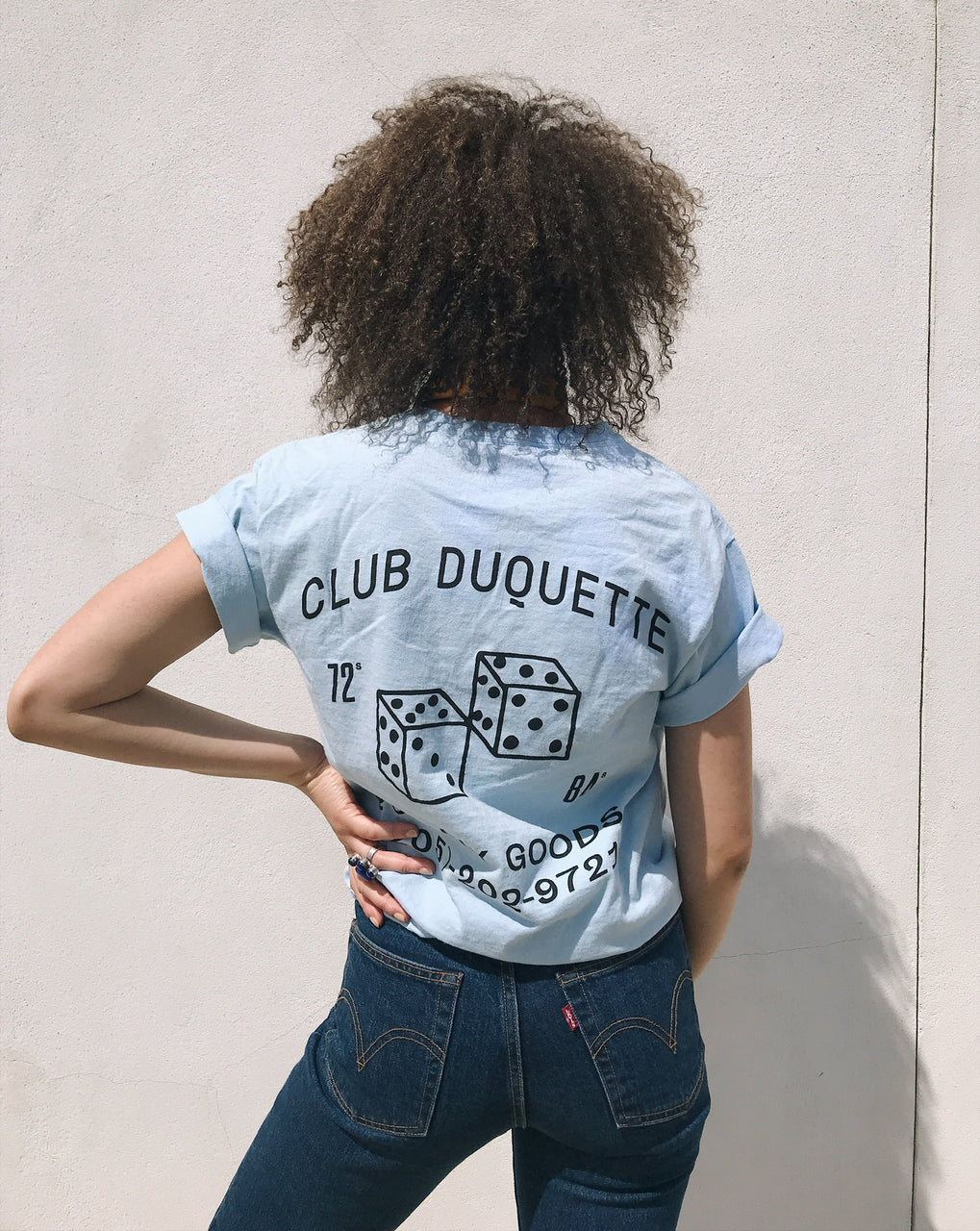 Designed for Club Duquette by Paul Prudhomme. 
Yes, that's light powder blue and yes those are small town bowling alley vibes and a big ass phone number.
And yes, you can call that number. 
Available in unisex (light blue) and also women's cut (navy). 
Esme is 5'4 and wearing the unisex Small.