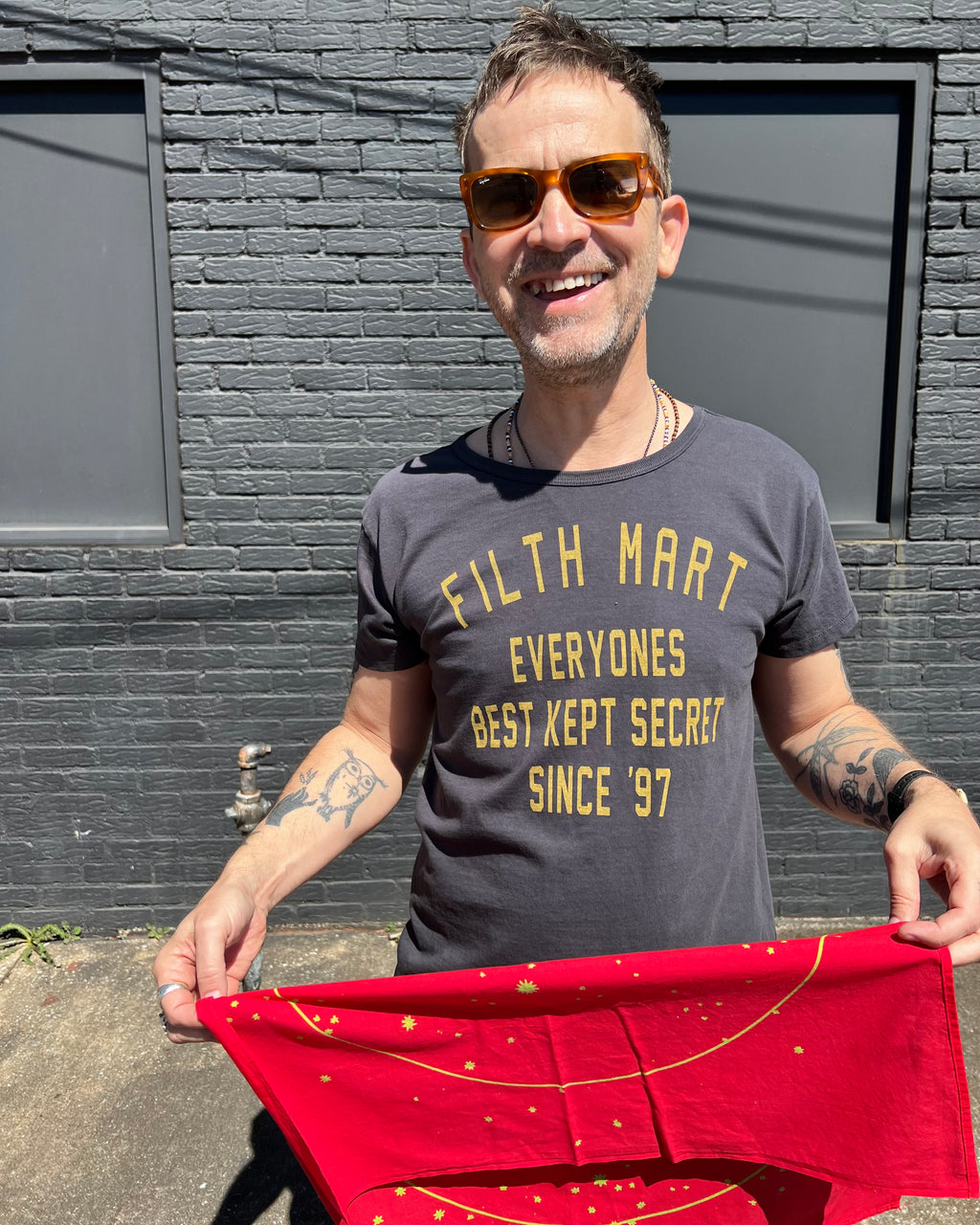 Printed on Filth Mart's good looking, 100% cotton, tubular body with natural slub. FM shirts are true to size and do not shrink. Give a tug here and there for your perfect fit.
Details:

Made in Los Angeles
100% cotton
short sleeve
A Word about Filth Mart:
Filth Mart is a passion filled endeavor by husband and wife team, Mike Sportes and Maggie Fox.
Filth Mart opened in Alphabet City in 1997. The music inspired clothing store was the first to display a curated collection of vintage band tees, denim and leather, along with Filth Mart custom pieces.
In 2005, Filth Mart moved to Los Angeles and opened up shop in West Hollywood. The move spawned many creative opportunities in the film, tv and music industries. Filth Mart's illustrations for album art, band merch, and custom wardrobe inspired the couple to create Filth Mart T-shirts. A brand of handsome blanks and printed tees that tell the Filth Mart story of freedom of expression, respect of counter-culture, and good times.
22 years later, Filth Mart continues to stock its shelves with top notch vintage and the Filth Mart brand for its rowdy clientele of celebrities, designers, vintage fanatics, music lovers and you.