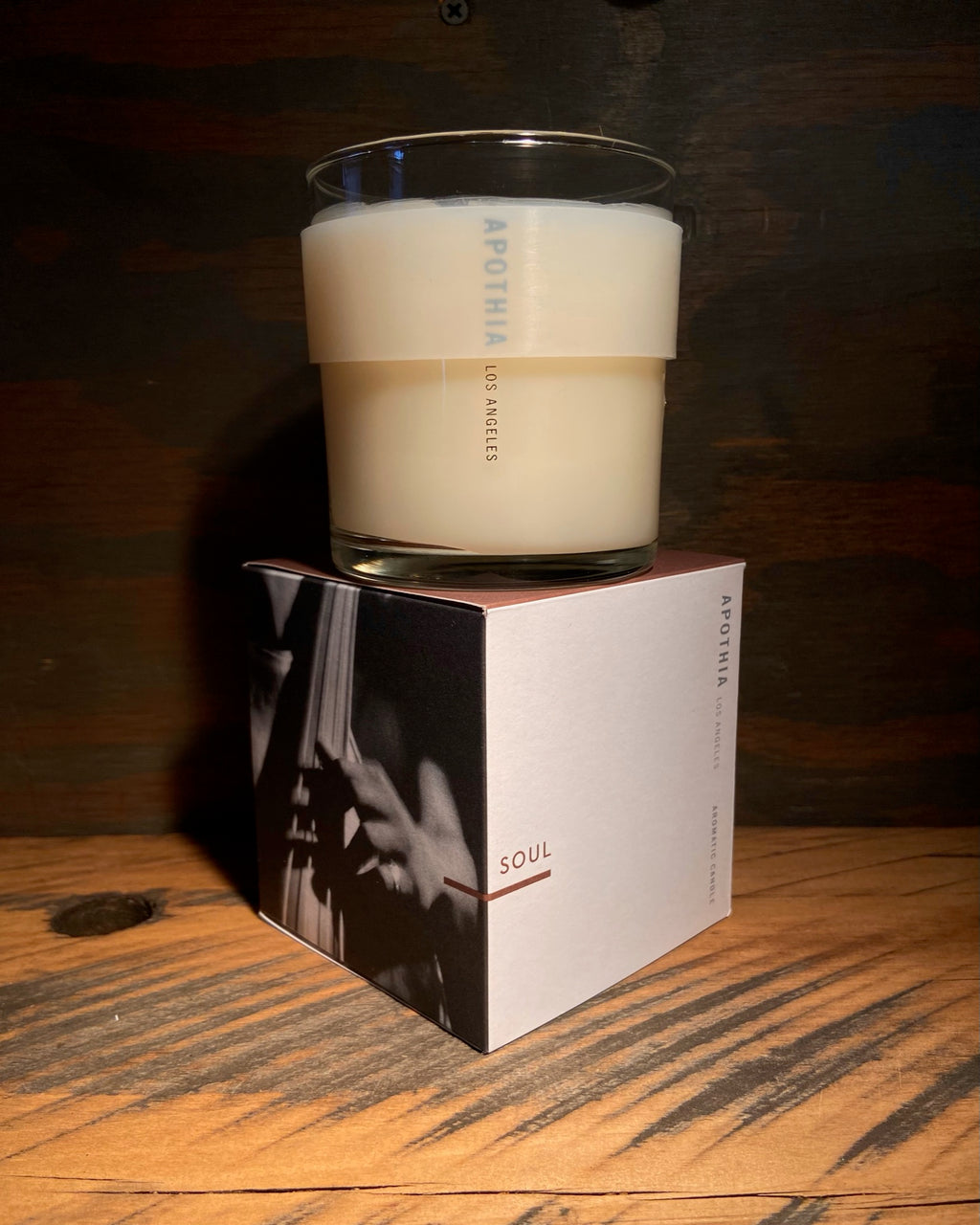 THE EXPERIENCE: An intimate room, alive with energy. Piano, bass and percussion accompany a warm, sensual voice. Soul resonates in the air. The Soul Candle from Apothia is luxury in a jar. Sould is a smooth combo of African Ginger, rich mahogany, deep Tamboti wood and Grains of Paradise. 
Scent Notes:
African Ginger, Rich Mahogany, Deep Tamboti Wood, Grains of Paradise.
Suggested Use: 
Remove silver bead, trim wick to 1/4 inch and burn until entire top surface is liquified. For best use and to avoid wick particles soaking into hot wax, trim wick to 1/4 inch before every use. 
Details:
Size: 250 g | 9 oz
60 Hour Burn Time
Made in Los Angeles, California, United States of America