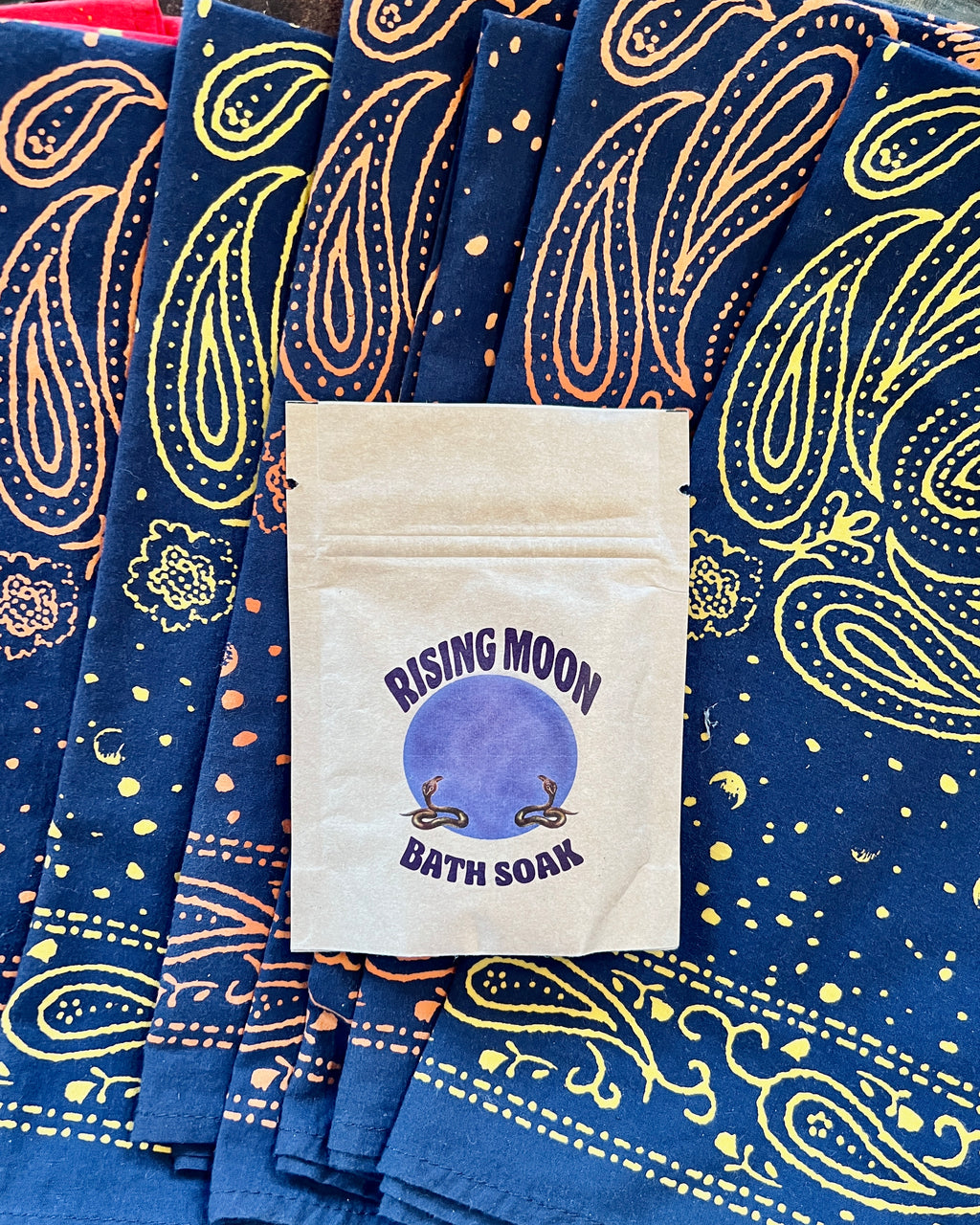 Meet the rising moon and your cosmic side with this stellar bath salt. After all, the sky is the limit to your chill. Light a candle at your relaxation station (aka bath tub), break open a bath soak from Wild Yonder Botanicals and sail away.  
Tips and tricks for use:
Run a bath with the temp of your choosing and pour one of these babies in! Give it a swirl and let these glorious crystals work their magic. Follow with Wild Yonder's Plant Fat Body Oil for a luxurious bathing experience. Each packet is 2 ounces. 
Aroma/scent notes: 
essential oils of ho wood, pine, patchouli
A word about Wild Yonder Botanicals:
Currently rooted in Wisconsin among the pines, Wild Yonder is a family business. In love and cohorts, they continue to refine their reverence and knowledge of the plant kingdom. Founded in 2003, they have been surrounded by their sacredness for 17 years and counting. Wild Yonder approaches our work with a joyfulness, aware we are part of a gathering of collected wisdom passed down through humanity. Prior to time recorded, people have been weaved, inseparably, with plants for healing, self care and love. They work with plants, blend them and love them to create an offering of self care botanical immersion. Wild Yonder likes to keep it simple, just pure ingredients, from the ground or sea -never any synthetics, filers, parabens or otherwise nasty stuff. Also suitable for vegans, aside from our local bio-dynamic honey. Radically botanically based, with the utmost in good intentions and groovy vibes for you, and our sweet home, the Earth. They create for everyone!