No.07 My First Opinel Folding Knife
Opinel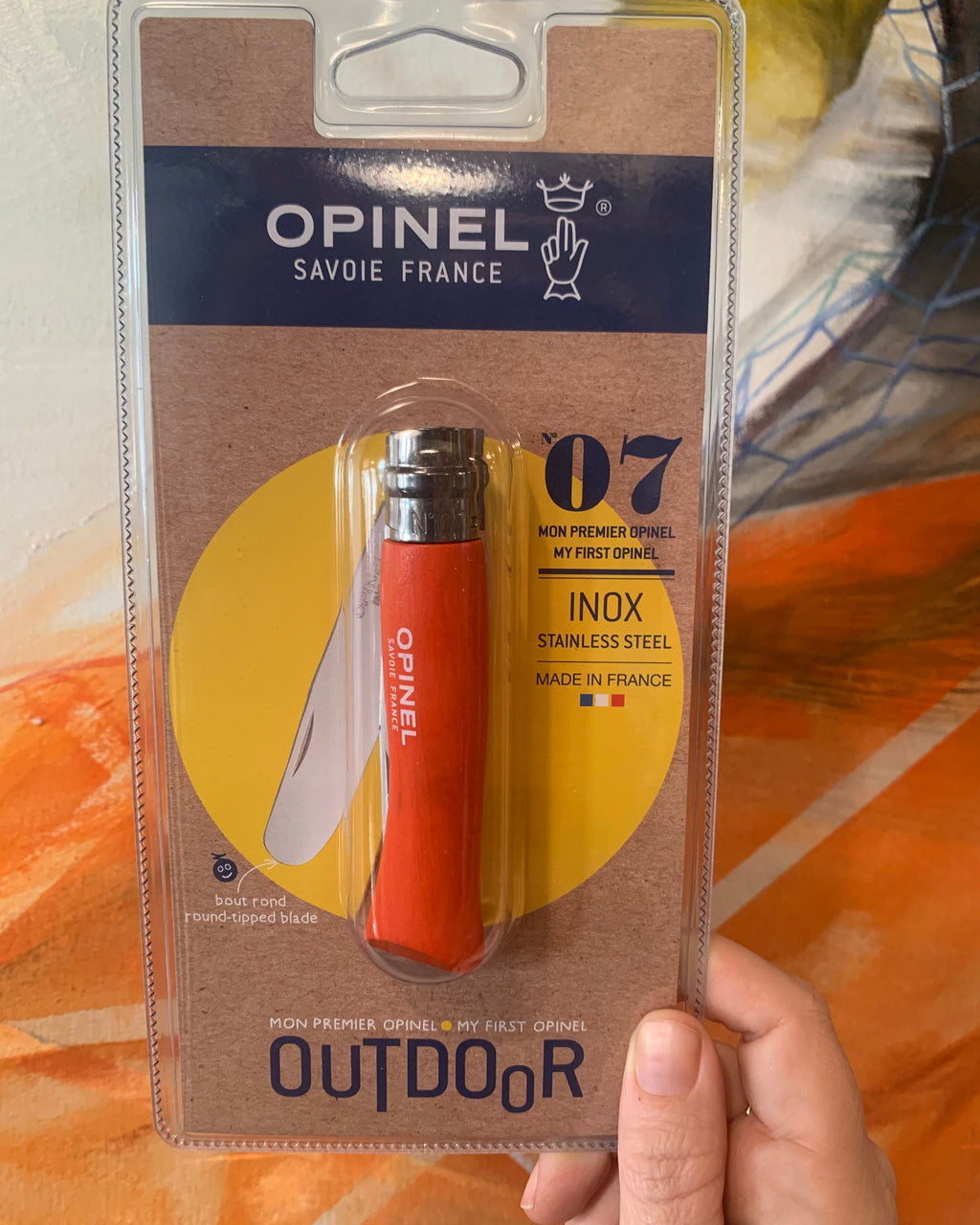 The No.07 My First Opinel Folding Knife features a round-ended blade for added safety. The knife also utilizes our patented Virobloc locking ring which keeps the blade locked shut during transport and securely opened while in use. It comes in a variety of colors and is the perfect scout knife for children looking to learn useful knife skills like carving, whittling, preparing food and more! Note that this is a sharp knife, as a result young users should be supervised at all time.
The Story:
Since its creation in 1890, Opinel has been manufacturing its knives in the heart of the French Alps. Today their plant in Chambéry (Savoie, France) covers a surface area of almost 60,000 square-feet and employs 110 people, of which 60 work directly in production.
All of their products (traditional pocket-knives with carbon steel and stainless steel blades, specialist pocket-knives, sharp slim pocket-knives, garden tools, elegant table knives, etc.) are entirely manufactured in our factory in Chambéry.
This Knife features the Virobloc Safety rings. 
Invented by Marcel Opinel in 1955, the Virobloc safety ring is fitted to all folding knives sizes No6 through No12. Cut out of stainless steel, the Virobloc has two sections, one fixed and one sliding. In addition to locking the blade open (safety while in use), it is now possible to lock the blade closed (safety on the go).