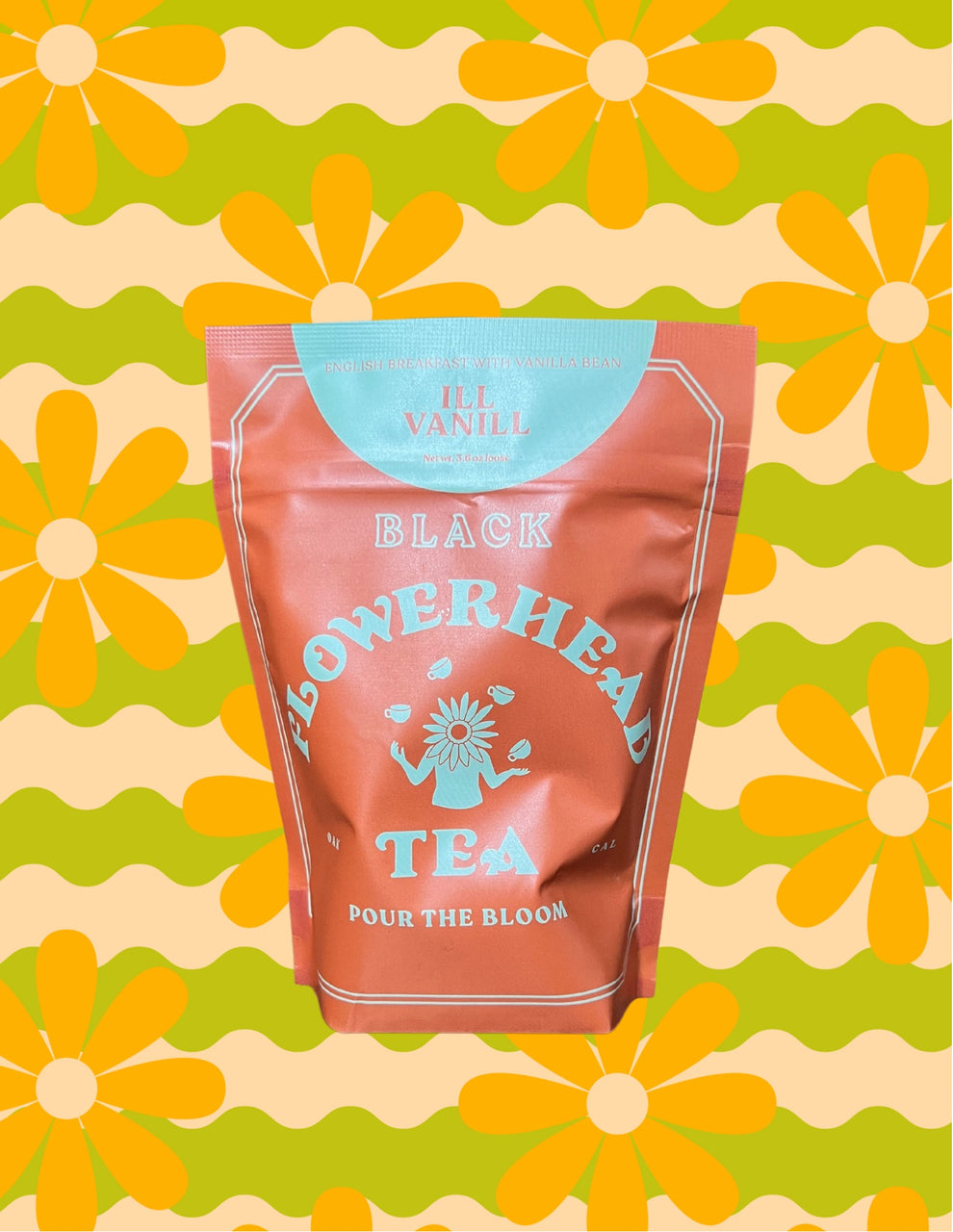 SO ILLY-VANILLY
The perfect start to any morning is the illest cup around. Ill Vanill has a base of rich English Breakfast tea leaves that have been infused with vanilla bean goodness. Enjoy this classic cup with a dash of milk.
Net wt 3.6 oz loose
Servings per bag: 25-30
Ingredients : 100% Organic : English Breakfast, vanilla bean
Caffeine Content: High
Preparation: Steep 1 tsp in 8oz water (205˚-212˚) for 3-5 minutes
* These statements have not been evaluated by the FDA. This product does not intend to treat, diagnose, cure, or prevent any disease.