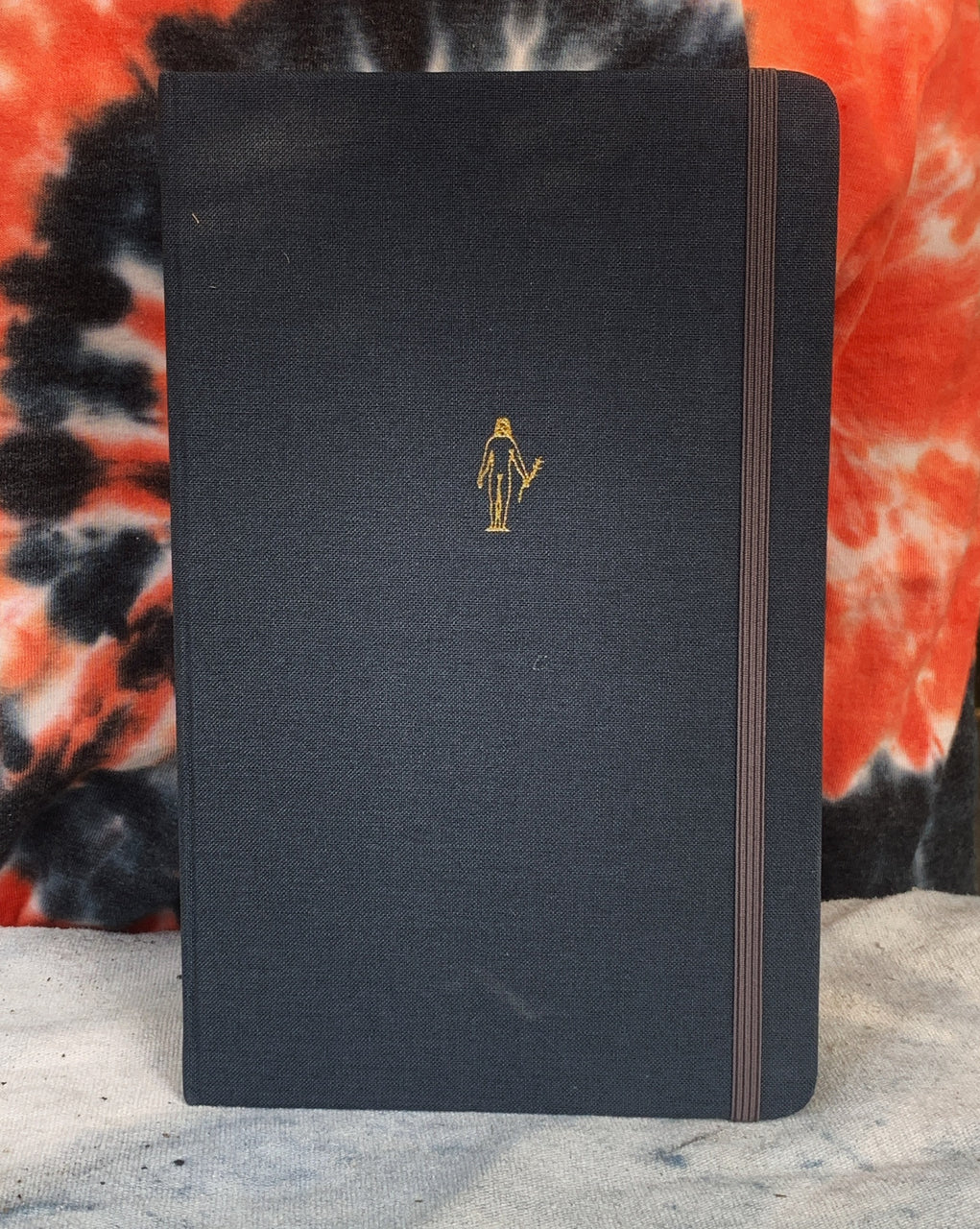 THE ACT OF RECORDING AND DISTILLING OUR HUMAN EXPERIENCE ONTO THE PAGE AS SKETCHES, POETRY, RUMINATIONS, NOTES, LISTS, AND DREAMS IS CENTRAL TO OUR INDIVIDUAL AND COLLECTIVE EVOLUTION – AND THE DRIVING FORCE OF THE LAND STUDIO. 
TO LEARN, TO BE INSPIRED, AND CREATE IS TO KEEP THE REGENERATIVE WHEEL OF LIFE IN MOTION.
CLOTHBOUND SKETCHBOOK, STURDY COVER AND MATCHING ELASTIC BAND. LIES FLAT, OPENS 180°, HIGH QUALITY ACID FREE PAPER 70GSM WITH ROUNDED CORNERS.
92 BLANK PAGES IN EACH SKETCHBOOK.
FOLDED 18" X 24" COSMIC ALMANAC PRINT CARRIED IN A BACK POCKET OF THE SKETCHBOOK. PRINTED ON 70GSM ACID FREE PAPER.