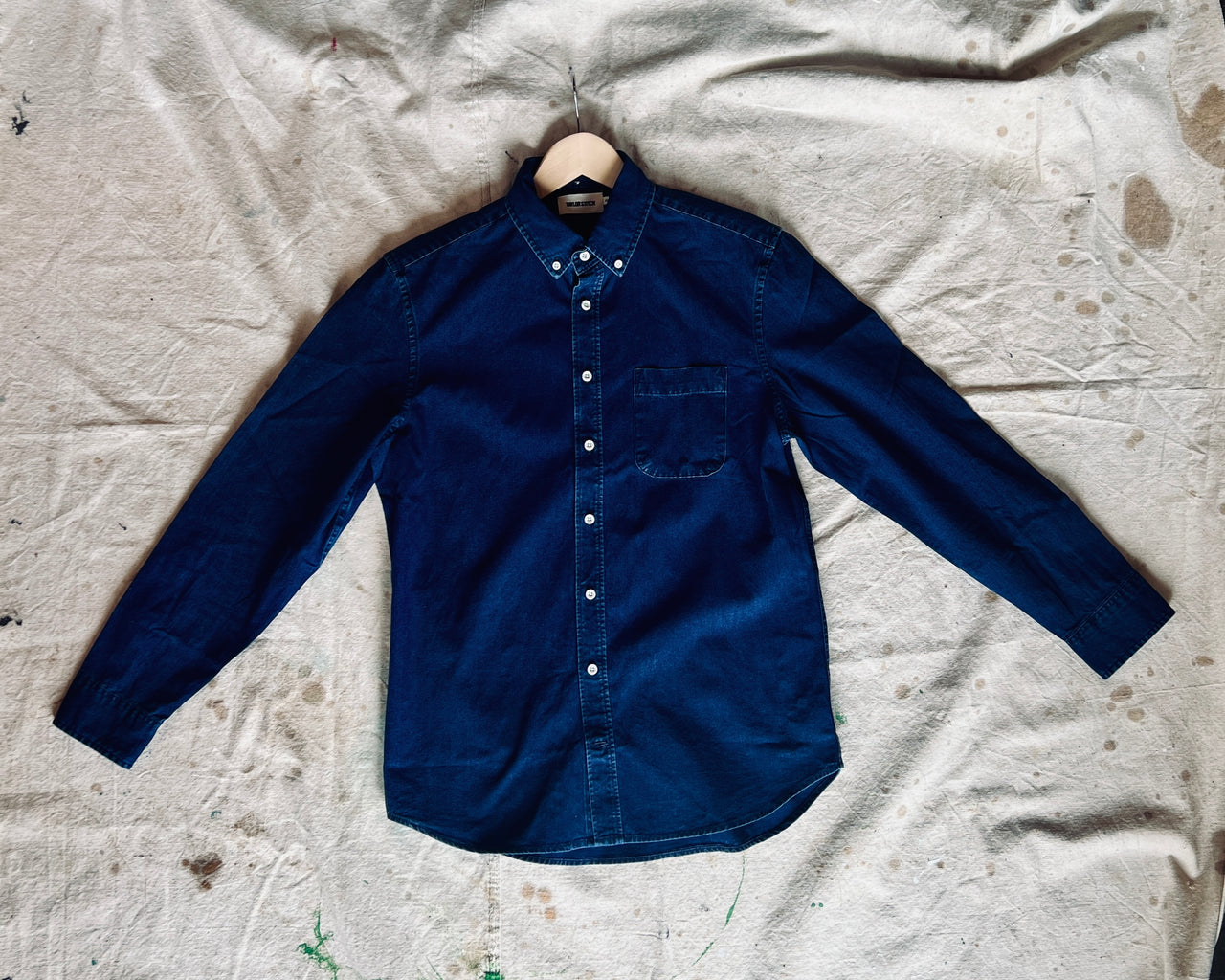 The Jack always remains the same, despite sourcing fresh materials here and there. It's the perfect shirt for each and every occasion--whether you sport it as your daily or out for dinner or wear it on stage, you'll be sure to get lasting glances! Crafted to last for years to come, this is one shirt that won't let you down.
Oxford will never go out of style: both resilient and beautifully textured, it's earned a permanent spot on the TS roster. This particular Jack iteration comes in a rich indigo color that will mellow with extended sun exposure and repeated washes—so this shirt only gets better with age. It's also constructed with organic cotton, which is great because it uses a fraction of the water of conventionally grown stuff, and way less energy to process it.
Your daily driver, at a versatile all-season weight.
6.5-oz. 100% Organic Cotton.
Features our signature Jack button down collar.
Single rounded chest pocket.
Tailored fit and high armhole.
Perfect length to tuck or untuck.
Double stitched buttons and buttonholes.
Natural buttons.
Double needle felled construction throughout.
No pleats for easy ironing and clean lines.
Pre-shrunk.
Wash cold and tumble dry low.
Made in China.
This product is a Taylor Stitch Essential that they aim to always keep in stock. Essentials are our tried and true products that we wear damn near everyday.