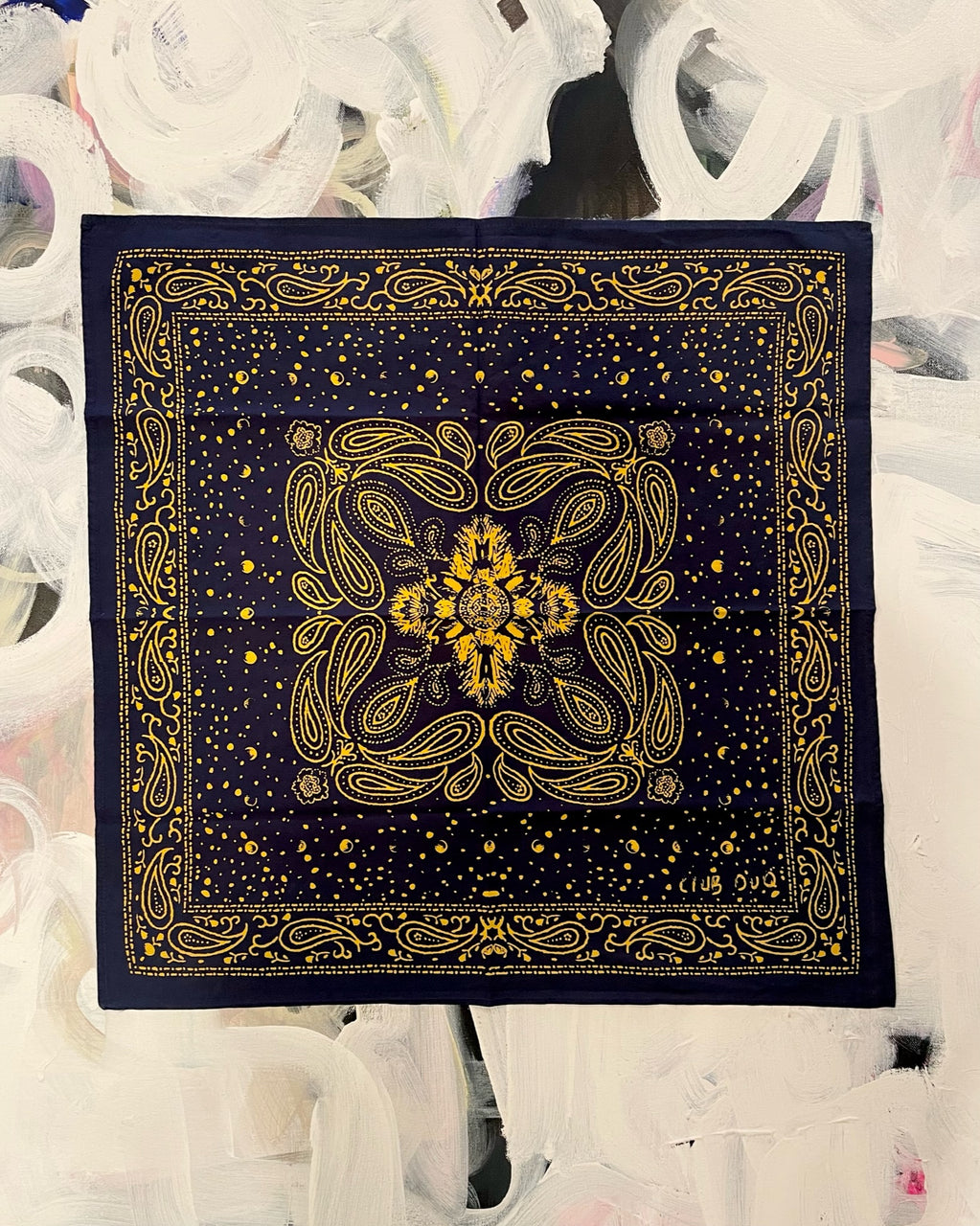 THE PAISLEY BANDANA

Inspired by a vintage bandana Duquette found while on tour a few years ago, the Paisley bandana has been meticulously recreated to pay homage to the timeless design and quality of traditional bandanas. Made from 100% cotton, the bandana is soft, breathable and perfect to carry on you at all times. 
Paisley has a beautiful and ancient history as a pattern in textiles, dating back to the Persian Sassanid Empire where it was called "boteh" and used as a powerful symbol of prosperity. The paisley motif spread across Moghul Empires to Kashmir and beyond in a thrilling multi-century tale of a pattern. 
---
Our bandanas are made in the USA, ensuring that they're manufactured to our highest standards of quality and craftsmanship-- from the loom to fabric cutters, sewers, discharge printer, washer and folder and into your hands.
Wear it as a headband, neck scarf, or even tie it to your backpack or bag. The possibilities are endless, and the only limit is your imagination.
ONLY 50 of this color series have been made.