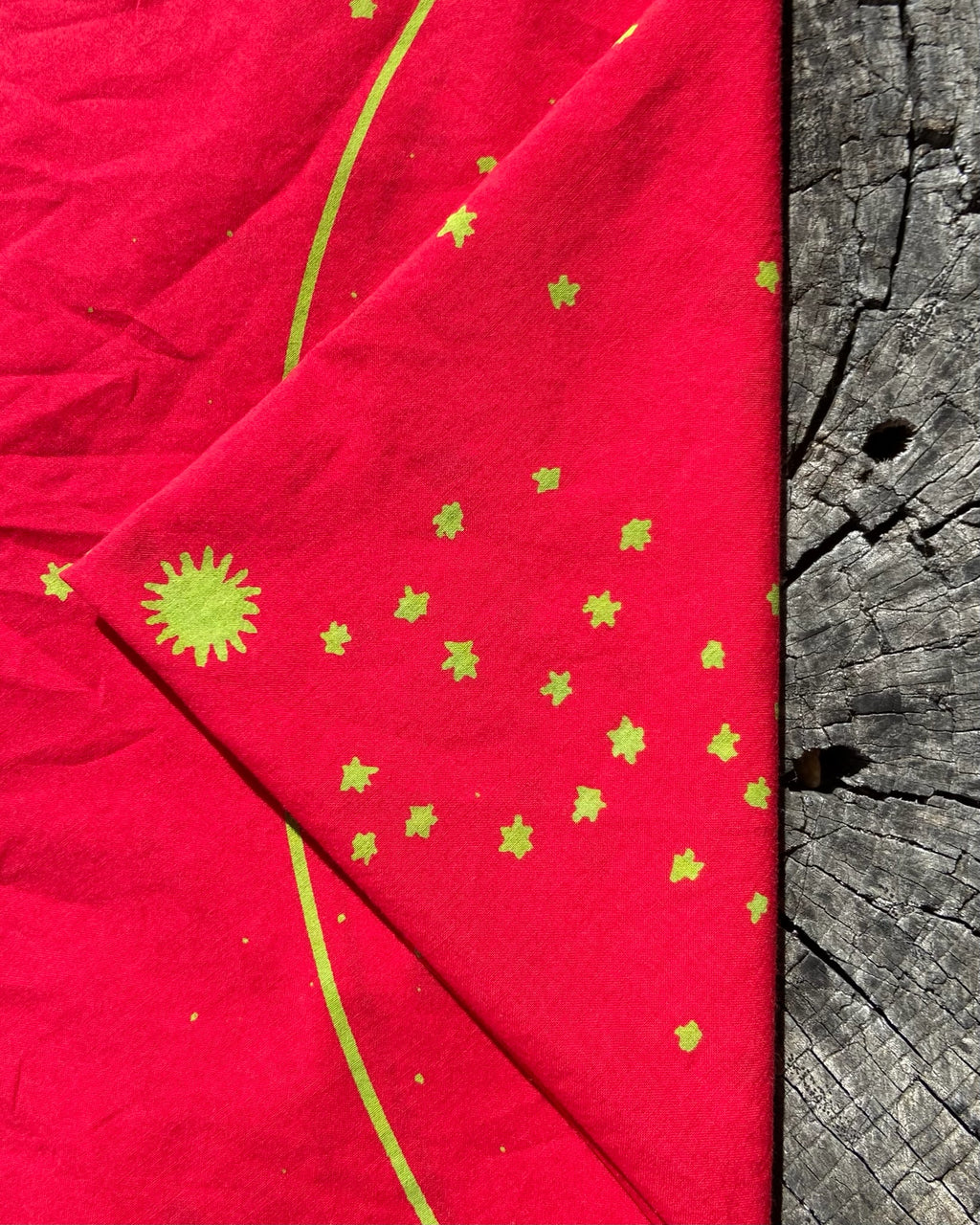 The Limited Edition Galaxy Bandana from Duquette's new album The Social Animals. Just celestial beings floating through the cosmos searching for love and connection and peace and happiness. We all come from the stars and we all return to the stars.
Carry a little piece of the galaxy with you every day. 
Purchase with THE SOCIAL ANIMALS  and receive 25% OFF your bandana. 
Size: 23x23"
Material: 100% organic cotton
Tips and tricks for use: Larger than the standard bandana, Club Duquette in-house bandanas are easily your most useful accessory. Wear in the classic styles tied around the head or rolled up as a neck scarf (we love fastening ours with a vintage ring sans knot for a jazzy look). The bandanas are also handy for kerchief style duties like opening doors, blotting sweat and even as a towel in a pinch. They can be a classy and fun pop of color tied to a tote or backpack. They make unique and thoughtful gifts, and with constantly rotating styles no closet collection of Club Duquette bandanas is the same.