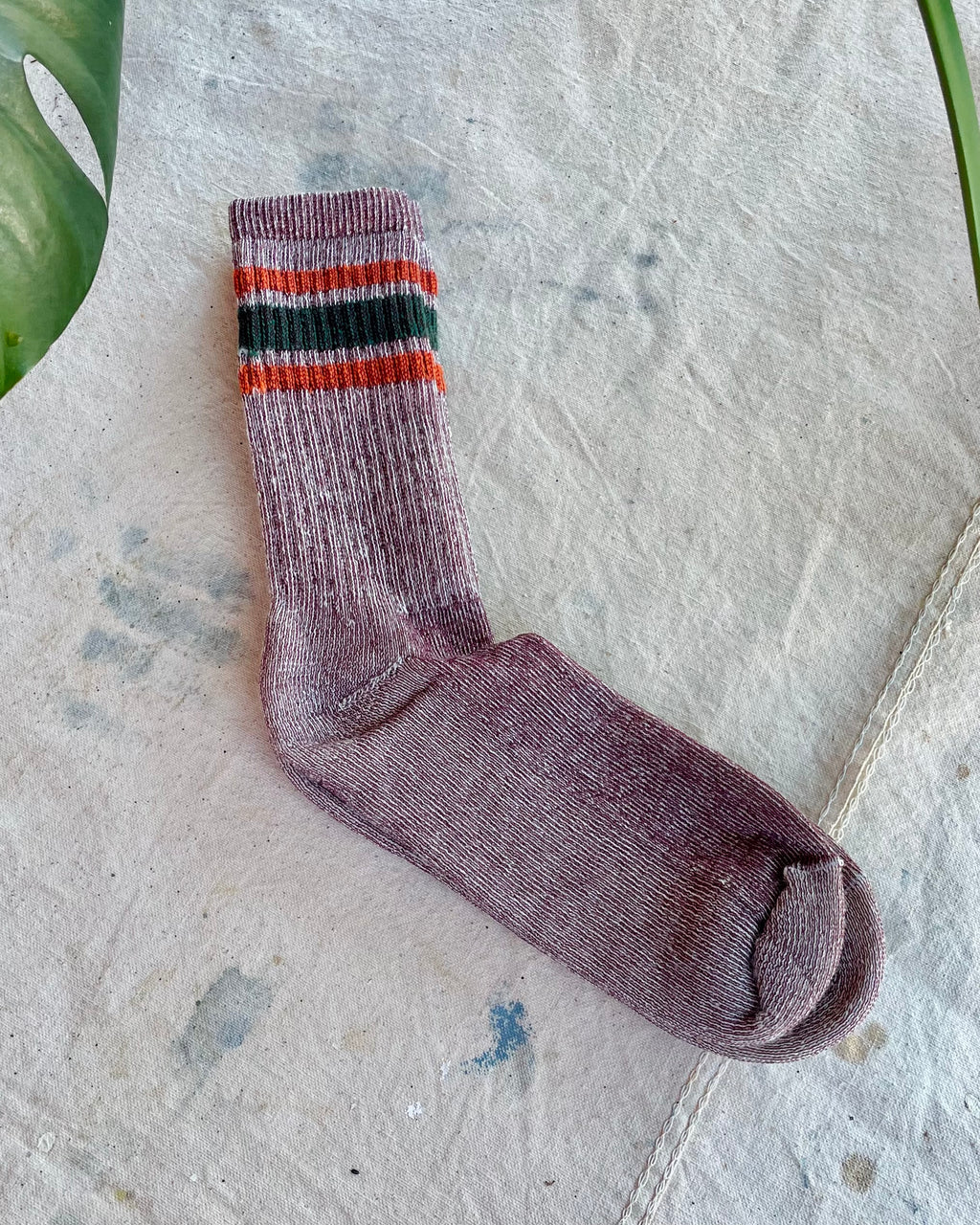 Whatever your activity is, whether it's hiking on the trail, riding on a bike, or working in the yard, American Trench has a wool sock that will meet all of your needs. They took American sourced merino wool which is soft, warm, and moisture wicking, and then we added anti-microbial silver in the heel and toe to really kill the odor. This is a sock you can wear for days if needed. The interior of the sock is terry knit, with big loops of soft merino that create a nice padded layer of comfort and warmth. This is a rugged style boot sock, but it's not too thick, it will fill out your shoes or boots without crunching your feet.   
The Fabric
USA grown and spun merino wool with real silver

61% merino wool, 21% Nylon, 14% Acrylic Spandex, 3% Anti-microbial Silver, 1% Spandex

Machine wash, tumble dry
The Fit
one size (US men's 8.5 - 13); stretches to mid-calf, holds to leg
The Factory
Knit in the Hickory region of North Carolina at a family owned knitting mill operating at the same location for over thirty years. The Hickory region has been a concentrated center for hosiery knitting mills, yarn spinning companies, and dye houses stretching back to the 1930s and 40s.