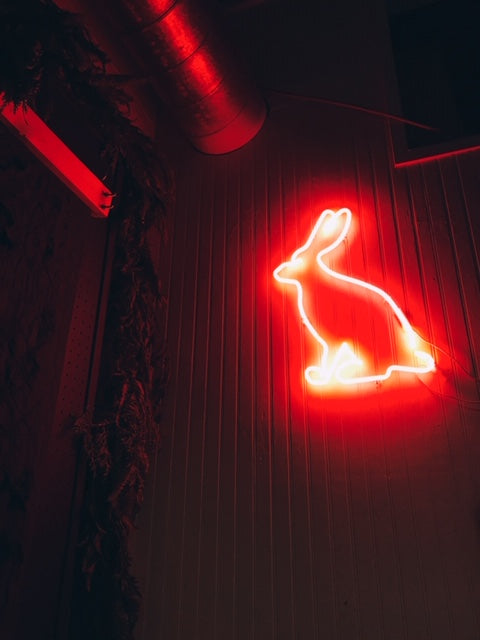 A million years ago, I was a blogger. I actually had a few blogs: Curious Morgan, The Generalista and Rugged & Fancy. I was never a professional blogger in the paid advertisers or affiliate links kind of way. I just spent a lot of time simply sharing the things I loved a lot. In a few ways, that love of sharing awesome/cool/interesting/semi-obscure stuff is what led to a building desire to open our shop! While those blogs are no longer even hosted on the Internet, I wanted to carry on the spirit in something we are calling THE FRIDAY FIVE.
It's essentially five things that we want to share with you every week. It could be musical, cultural, links, art, maybe the occasional product. Always interesting and fun and a breakaway in your last day before the weekend (hopefully). 
So here it is. Welcome to THE FRIDAY FIVE. 
1// PODCAST: HOW TO BECOME YOUR FUTURE SELF.  I might as well kick this off with a bang. I recently started listening to podcasts and I love using it as an opportunity to explore topics and people that I find particularly interesting. This specific episode BLEW MY MIND. Basically, this is an explanation and toolbox for how to become your future self now. It's a little bit physics, a little bit mysticism, a lot of science, a lot of HOLY CRAP, MY MIND IS BLOWN. And super exciting! Changing your neural pathways and gene expression and how we think and emote and how that effects our present selves. And then how to influence that to become who we want to be right now. 
2// PLAYLIST: Night Cleaner AKA Matt Lambert (All The Saints, Sid Mashburn crew) spinned a seam busting set at our most recent Club Duquette party in the shop. Here's a playlist of most of the night in case you missed it, or in case you're aching to relive the fun. BECAUSE IT WAS SO FUN. 
 Photo proof of the awesome time and further evidence you should not miss the next one (which will be in May, FYI). 
Matt Lambert and LJ Slan manned the decks ALL NIGHT LONG. 
People busting out in the streets and lined up for that Dirty Red food truck. 
Denim customization bar by MEND and Levi's Premium. 
A special solo set by Joshua Asante that was MIND EXPANDING. 
And then we took the party to The Nick. Fun. And also ouch. 
  3// Let's buy a remote Italian island for a million dollars! "Isola delle Femmine," the isle of women has Roman ruins and coral reefs and all the sunshine and solitude. Let's do it. We can open a little shop there and drink limoncello and swim all day. 
4// WHAT I AM READING RIGHT NOW. I am notorious for reading way too many books at one time. Do I finish them? Most of the time. :) 
a. Audrey at Home, purchased in Birmingham from Dreamers Supply Co. It's like looking into the personal life of Audrey Hepburn through the recipes, photographs and stories of her personal life, presented by her own son, Luca Dotti. 
b. In Paris, by Jeanne Damas. Beautiful book, dreamy photographs and the most beautiful short story-style depictions of the 20 different women and their lives in Paris. Read more about my love of French stuff and my favorite Francophile books, here. 
c. The Fabulous Bouvier Sisters, by Sam Kashner. Like every American woman, I went through a Jackie O. obsession. For me it was the early 2000s and I collected midcentury etiquette books and was so interested in the way she was a wife and leader respective to the time. But in the past few years I've really become far more fascinated with her sister, Lee Radziwill who married royalty and was a Warhol darling. They apparently had a really crazy relationship and this is their story. 
d. Speaking of Warhol: After Andy: Adventures in Warhol Land by Natasha Fraser-Cavassoni. A little known fact: my aunt worked with Warhol in the early 80s as a studio assistant. It was brief and there aren't many stories since she passed away not really revealing much. BUT somewhere in the family is a signed can of Campbell's Soup. I will probably never see it, and I can't really even confirm that it ACTUALLY exists, but I love knowing there is this family mystery. This book is a rambling, beautiful account of life in that era. It is NOT written by my aunt, rather the author is a socialite of the era. It's delicious and decadent and really made to be read in hot weather with giant sunglasses on and a cold drink on the rocks. (I purchased my copy from Ann Mashburn in Atlanta.)
5// The neon art of Lily Reeves, on display now at Club Duquette! Lily works with real neon and creates these incredible sculptures and installations. She has been out on the Takoja Institute in Arizona and has recently returned to Birmingham. It was a wonderful cosmic twist that led to her showing in Club Duquette. Her sister is an old friend of ours and had been trying to connect us for a couple years. Lily had recently returned to Birmingham and was at a speaking engagement I participated in and we kind of crushed on each other, and BOOM. The show is up until May and all pieces are available for purchase. Come by and see it. The colors and the vibe are SO GOOOOD. 
So that's it for the first installment of THE FRIDAY FIVE. You can count on a new FRIDAY FIVE in this space, well, every Friday. Cheers to the weekend! And if you have have something you think we'd dig or anything you want to share... DROP US A LINE! 
Big love xo
Morgan