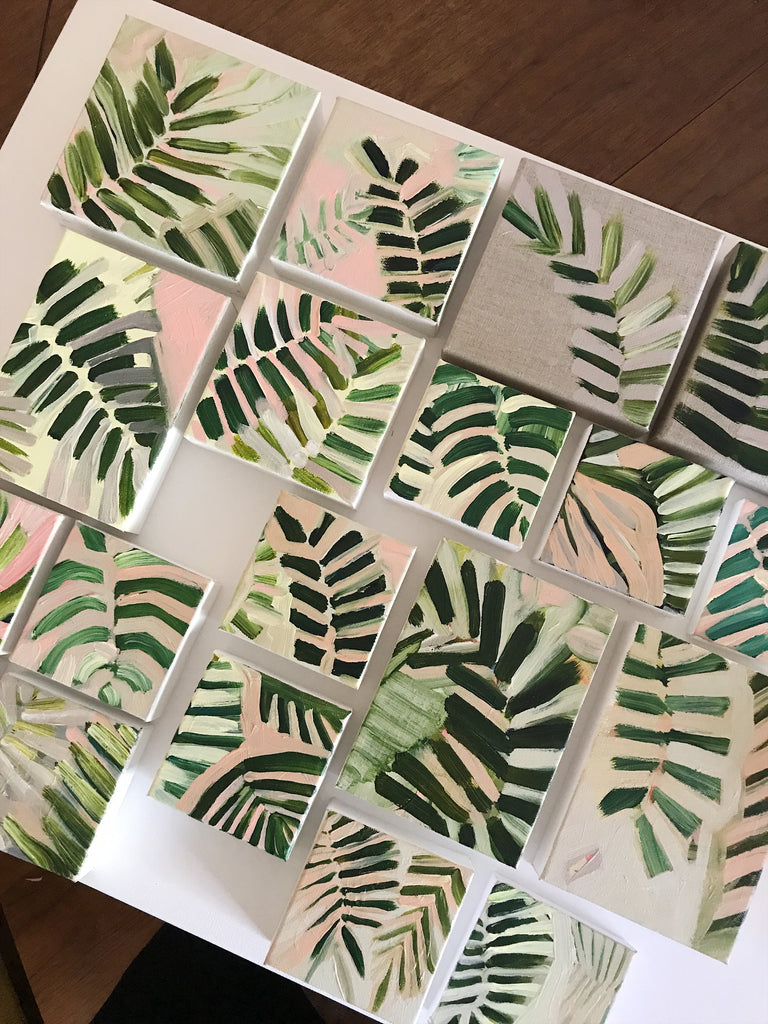 1// ENERGY HEALING!
This week Morgan went to see her energy healer, Sheri Bagwell. (You may be like, "wait, pause. What??" Long story short: After having Tennessee, Morgan had a really crazy bacterial superbug infection called C. Diff and it caused some life threatening complication that traditional Western doctors couldn't really help. So we pursued holistic care and non traditional healing modalities as complementary therapies, including holistic nutrition, cranial occipital chiropractic care, supplements, essential oils, yoga, myofascial release, reiki, and energy sessions with Sheri. 
Morgan talked about the process a little over on her Instagram stories, and A LOT of people had questions about what it is, how it works and what it does. And while we are not experts, we have firsthand experienced its effects, and it is transformational!
Here is a good introductory article about what energy healing is and sort of how it works. And if you ever have any questions, feel free to email Morgan directly (morgan@ruggedandfancy.com)! She loves talking about this stuff. 
2// A RAD YOUNG WOMAN NEEDS HELP GETTING TO AFRICA THIS SUMMER
Eden Brittain is a junior at App State, majoring in sustainable development. She is also our daughter! She works her butt off and has the biggest heart of compassion since she was a little child. From toddler years, she has wanted to help other people and to make a positive vibration in the world. 
She has a really special opportunity to go to Zambia with African Impact, an organization that works closely with small communities to combat the plastic waste crisis around the world. They create "eco-bricks" out of plastic waste that can then be used to build homes, schools, garden spaces. She will get to design new eco-brick structures, collect data that will be contributed to a larger project to develop statistics on the global waste management crisis and she will get to work directly with community stakeholder on waste management education and solutions. THAT IS SO FREAKING COOL AND WE ARE SO PROUD OF HER. 
She is just over halfway to her goal of $4,150 to cover travel expenses and room and board during her internship this summer. Please help us raise funds and awareness to help her achieve this goal! Literally every dollar makes an impact, and we thank you for being a part of something that means so much to our family and to her. 
3// THE ARTICLES YOU NEED TO READ. 
The Coltrane Circle. Autophysiopsychic music, the connection between Coltrane and Einstein, and how music relates to the divine. HERE. 
America's Last Snakehandlers. Where Appalachia, religion and rattlesnakes meet. HERE. 
This ancient skeleton mosaic was uncovered in Turkey. It says: "Be cheerful and live your life." HERE. 
4// THE STUFF YOU NEED TO LISTEN TO.
5// A SPECIAL COLLECTION OF SMALL PAINTINGS BY MORGAN.
Morgan has painted a collection of small canvas works, inspired by all the places we escape to in our mind. Especially if it involves palm trees (because it definitely does for her). 4x4", 5x5", 6x6" and 5x7". And available right now here on the Club Duquette shop. 
Interested in seeing more of her work? Check it out here.