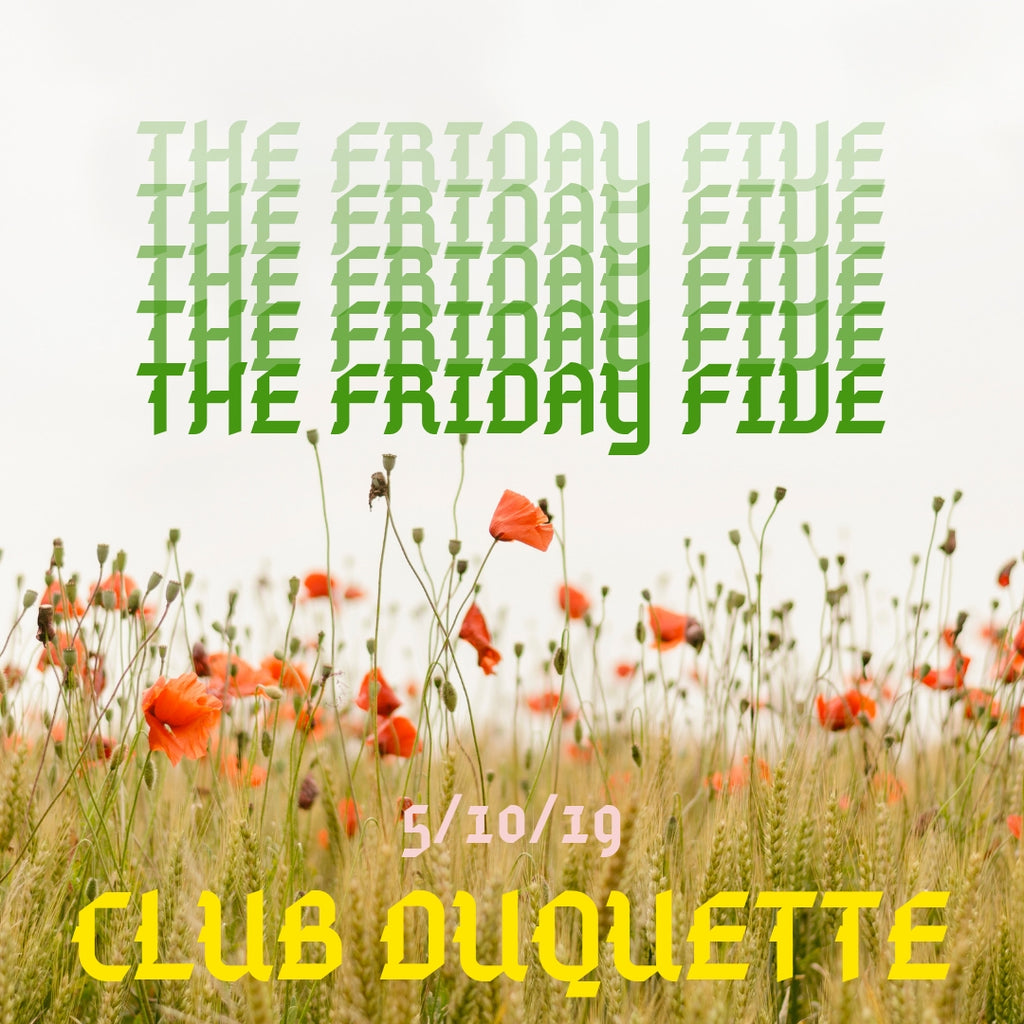 HALLELUJAH it's the weekend again! Here are five things we think you'll want to read, watch, hear, see or do!
1// Outsider art, religious revelation and the paintings of the deep South in the 1980s. The following photo and excerpt alone will make you click and read this! 

Saint EOM. Buena Vista, Georgia. 
"In 1957, after another spirit visited Martin, who now went by the name St. EOM, the 49-year-old returned to Marion County and began building the Land of Pasaquan, a temple complex on his four-acre property that he would spend three decades filling with shrines, pagodas, and dance floors, paying for it with the $20 bills he received while fortune telling." <---- You can visit the Land of Pasaquan, which is now part of the historic registry!
2// It's Morgan writing this, so I can say without it being self-aggrandizing, Duquette Johnston is a really interesting dude. He's experienced so many incredible things that have contributed to him being the loving, compassionate, can hang with anyone dude that he is. (I'm talking about growing up in a tent in 1970s Wyoming, record deals with Capitol, touring the world with every band you've ever loved, his time locked up in Etowah County Correctional Facility and more). 
Here are some rad podcasts/interviews he did a minute ago. This one is about music, vulnerability, addiction, salvation and barbershops. And this one, The Fire Escape pod and Duquette talk about revitalization in communities, the perils of instant gratification and the BeeGees. 
3// Morgan wrote a little bit about motherhood, expectations and the illusion of balance. 
"They say it takes a village.  Well the village has a thousand faces and iterations and it may appear/change appearance once crossing the threshold. It may involve a supportive community. It may be lonely. It may be joyful or sad or easy or profoundly difficult. There's a big old spectrum of complex stuff in there and it's never just one or the other.  It will most definitely be filled with many layers and experiences that you bring to the table.
We all came from somewhere and we all carry stuff with us. " 
4// THE MOST SIGNIFICANT SCIENTIFIC FINDING OF ANCIENT LIFE OF EARTH.
A young paleontologist may have discovered a record of the most significant event in the history of life on Earth."It's like finding the Holy Grail clutched in the bony fingers of Jimmy Hoffa, sitting on top of the Lost Ark." READ IT HERE. 
5// THE PLAYLIST. We have gotten so much feedback from people who love our playlists. THANK YOU!! We are gonna give you one every week. Right here in The Friday Five. And be sure to follow along with us over on Spotify.