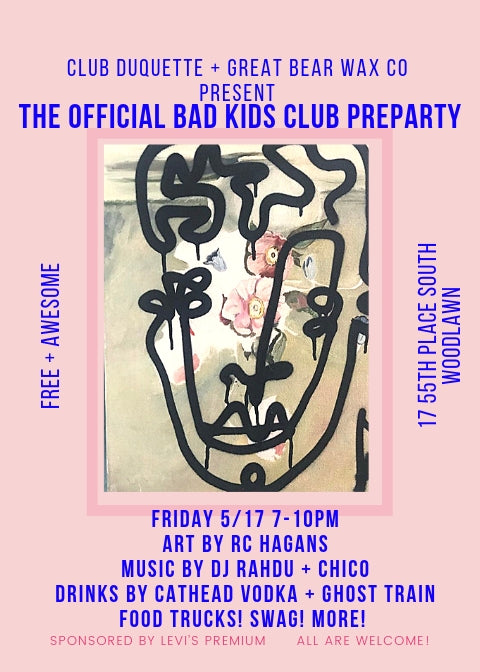 Join us this Friday 5/17 from 7-10pm at Club Duquette for one of our legendary parties!! Maybe you've been to one before. Maybe you read about it recently in the New York Times. Maybe you've heard about the awesomeness via a quiet network of people who know where to be at the right time. 
The right time is this Friday at 17 55th Place South in Birmingham, Alabama. 
ART. MUSIC. FOOD. DRINKS. CULTURE. COMMUNITY. GOOD VIBES. 
Tell your friends. Bring your mama and your babies and your aunties and your neighbors. It's going to be FIRE.