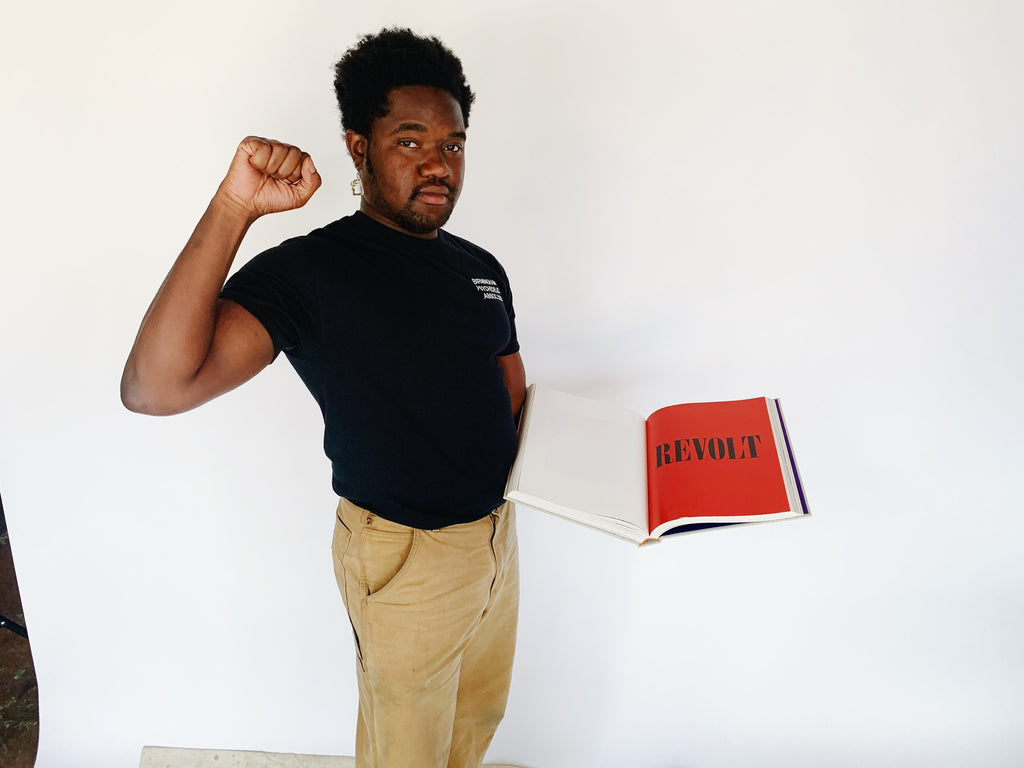 We first met Steven Mark Finely Jr at one of our Club Duquette parties back in 2018. Before Covid 19 we threw huge community parties in our space every other month. Steven Mark was one of those artist we met while dancing to some beats by the guest DJ of the night, under the glow of a neon art installation by Lily Reeves. I was walking through the room burning palo santo and watching people connect and express themselves and all this diverse energy just lifted the room higher. Morgan and I were instantly drawn to Steven and his art and his spirit. 
Because of Covid19 we can not safely throw these parties right now. So we are expanding the website to have an online art gallery that links you straight to the artists to support them directly. We want to bring our community here in Birmingham and around the world together. Before Covid19 we had been planning on hosting Steven's art in the shop, but that will have to wait a little while since the brick n mortar is still closed. So today we are not only doing a Cool People series with Steven, he is also our first featured artist in our new online gallery. Check out the new
Club Duquette Art Gallery
and you can click on the images to connect with Steven and purchase his art directly from him. 
1// What is your Favorite childhood memory?
The most sacred childhood memory I hold would be the noticing the way your hand changes overtime. I collected a load of comics, & magazines in my early youth & would try to draw after the models & characters i loved dearly. My early influences definitely come from Witchblade of Top Cow Comics, & Dawn by Joseph Michael Linsner. Ive gone thru many phases in drawing.
2// What are Five records that changed your life?
Blood Orange • Coastal Grooves
Homeshake • Chowder
Michael Jackson • Off the Wall
Abra • BLQ Velvet
Solange • True 
3// Are there any rituals you have in your art studio?
If its a non productive day & the energy isnt in a natural flow or just ease, i'd dance, & dance, & dance, til i cant anymore. You know? Finding that form of sweet release one way or another. Sometimes i just go to the studio to dance honestly.
4// Who are Five people living or dead you would invite to dinner?
Manet, what in the hell where you thinking when distorting your figures? 
Frank Ocean, whats the secret? 
Tarantino, most my favorite films by him.
Keith Haring, the entire 80s art scene honestly. What a wave of energy. Id like to think its made a return. 
Myself
5// Do you think the summer heat influences creativity? 
My most favored works have often been produced in the Summer so, yes. Absolutely.