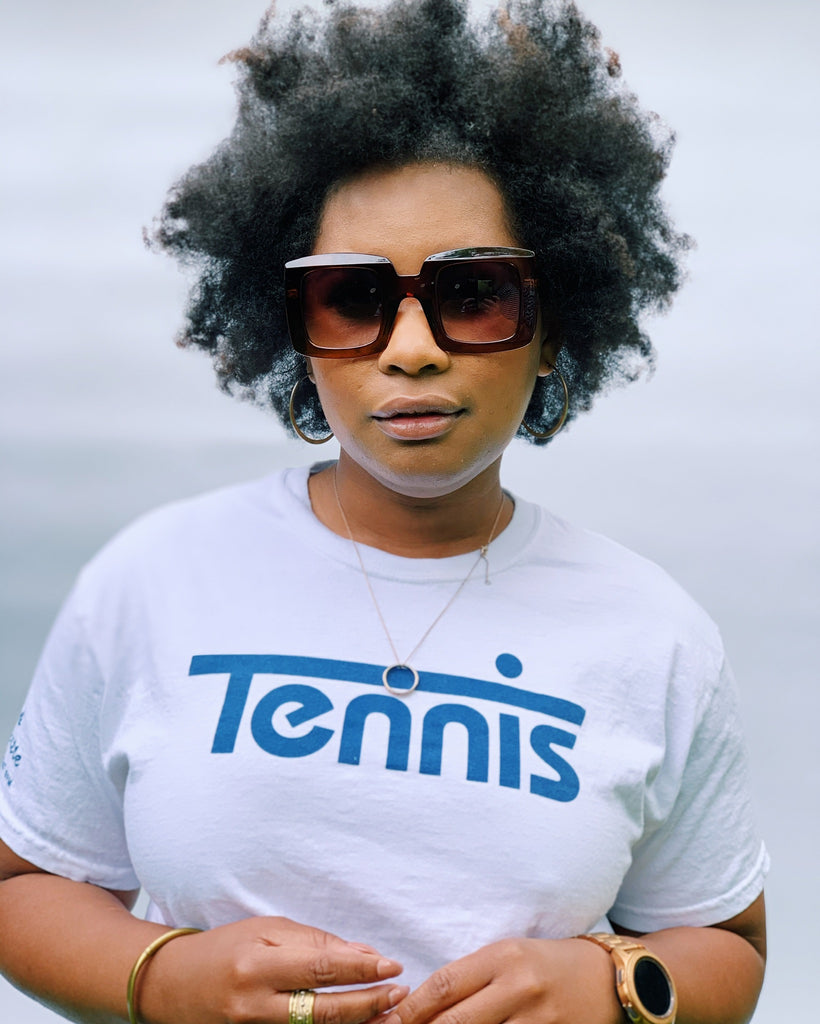 When we opened our shop in the Woodlawn neighborhood, in Birmingham Alabama,  Mashonda was one of the first people we met. Sometimes you meet someone and there is just instant connection. Mashonda is one of those connections for Morgan and myself. Not only did we all become friends she became one of our best advisors and confidants. I would probably need to do a seperate post about what all we have learned from Mashonda and other Black women in our community. It is amazing what you can learn when you stop and just listen. Thank you Mashonda we are eternally grateful. 
Mashonda was born in Birmingham but raised in a military family so she lived in many different places.  A graduate of Loyola University and Gonzaga University, she came back home to be closer to family and be a change agent. Over the last 8 years, she has served in many different capacities at the Woodlawn Foundation, but now serves as its Executive Director.  Mashonda loves her city and most importantly loves Woodlawn and is proud to be a facilitator of equitable community development where residents can be the change in their own communities.
1)What is the first thing you learned how to cook and do you still cook that dish?
 My grandma and mom are the best cooks on the planet and when I was a younger, I would "help" them cook.  They would make everything from scratch and it was child's dream to taste everything they made. When I was maybe 7 or 8, I got a play kitchen for Christmas and I remember how excited I was to have my own kitchen. My whole family is obsessed with my grandma's collard greens and I was determined to make some of my own. My grandma would get her greens from Finley Farmer's market and I just remember how excited I was to go with her to hand pick them.  When we got home, my grandma taught me how to clean, cut and prep the greens.  She would give me the leftover stalks and I would practice in my little kitchen making my own greens (seasonings and all). I those moments like it was yesterday and every now and then I still get to help my grandma with her famous greens. 
2) What are five books that have influenced your path in life? Is one of those resonating strongly with you right now? 
 Good to Great – Jim Collins
 The Great Gatsby – F. Scott Fitzgerald
 Night – Eli Wiesel
 Their Eyes Were Watching God – Zora Neale Hurston
 The 7 Habits of Highly Effective People – Stephen Covey
 I started my new position at the beginning of Covid-19 and the two books that I have returned to constantly are Good to Great and The 7 Habits of Highly Effective People (read yearly).  Now more than ever I am "sharpening the saw" and working to foster a team/community of leaders who think outside the box and are passionate about their own personal growth that will in turn benefit our neighborhoods, cities, and state. 
3) Favorite childhood memory and favorite song from your childhood? 
 As a military family we moved around a lot. It was hard for me to be grounded and have long-lasting friendships, which is probably why I value friendship so much as an adult.  But every summer, regardless of where we lived, I would come back to Birmingham to visit my grandma, aunts, uncles, and cousins.  My cousins were my first friends and I just remember being so excited to see them every summer. We would run around my grandma's front yard and just have the best times. My favorite song… hmmm… I love music and love to sing, so that is really hard. If I had to pick my favorite album, it would be The Miseducation of Lauryn Hill.  That album changed my life and I still listen to it like it came out yesterday. 
4) What is your favorite scent or smell and why? Is it nostalgic for you. 
Favorite scent (feeling like a fat kid) is the smell of sweet potato pie baking in the oven.  Just makes me think of home and family.
5) Biggest style influence on you and why?  I like what I like and sometimes it is classic and sometimes its not.  I love dresses and being feminine, but I also love strange, fun pieces. I like to have fun with fashion and I use it as a tool to demonstrate strength. My closet has everything in it from vintage pieces to quick fashion.
Bonus question! Which toe is your favorite and why? Ha! The pinky toe, I guess… lol Have you ever bumped your pinky toe? Seems like the toe with most feeling.